Introducing our "Season of Glow" Collection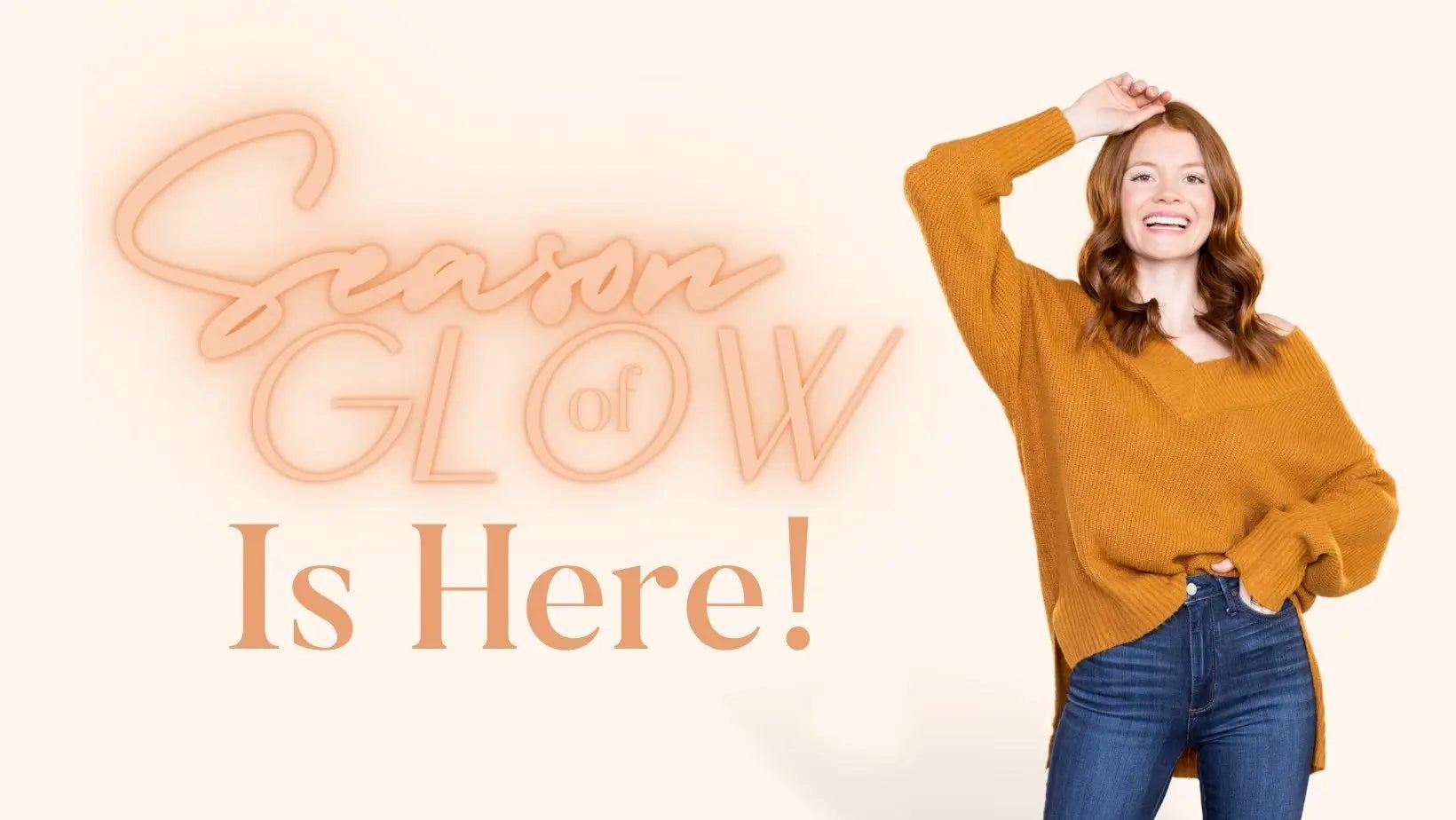 Inspired by all things holiday, our newest "Season of Glow" collection will have you feeling all those warm + fuzzy feelings of the season AND it includes just a few restocks of some looks we know you loved! The tones of this collection bring warmth to your wardrobe to brighten even the coldest day! It reminds us of cozy cuddles by the fire, twinkling Christmas lights, and enjoying a big steaming mug of hot chocolate that has you feeling all the comforts of home.
One of our favorites that we know is going to sell out fast is the With the Season Balloon Sleeve Corduroy Shacket! Easy to pair with just about any outfit, it's a go-to layering piece that adds some unique pops of flair to your style with its classic corduroy texture and balloon sleeve details! 
A holiday hit, our Stay Sultry Satin Cowl Neck Bodysuit is the perfect top to pair with our Hold That Pose Satin Palazzo Lined Pants or our Perfect Night Wide Leg Satin Elastic Waist Pants for a effortlessly elegant look that is secretly so comfy!
Incredibly flattering, our Flourish Together Floral Print V-Neck Tiered Maxi Dress is a dazzling neutral that can live in your closet through all the seasons! Pair with your favorite heels or booties for a perfect holiday get together look!
Despite its name, our Casually Cute Long Sleeve Patterned Sleeve Sweater can be dressed up or down for a chic + charming look! Whether you're adding an element of comfort to your work wardrobe or a pop of color for an evening out with friends, this oversized sweater is going to be a winter wardrobe favorite.
Add some edge to your wardrobe with our Take A Ride Faux Leather Sash Shorts. Their high waist and tied belt hug in all the right places, and they're a great match for our Happier Than Ever Ruched Floral Print Top!
Stay warm + stylish with our Ready To Chill Puff Sleeve Turtleneck Sweater!  The chunky loose knit sweater pairs great with that favorite pair of jeans or leggings. Dress it up with a pair of flat or go for a casual look with sneakers!
We can't wait for you to shop our entire "Season of Glow" Collection! P.S. Be the first to shop all our special collection drops! Sign up to be a VIP!
0 comments