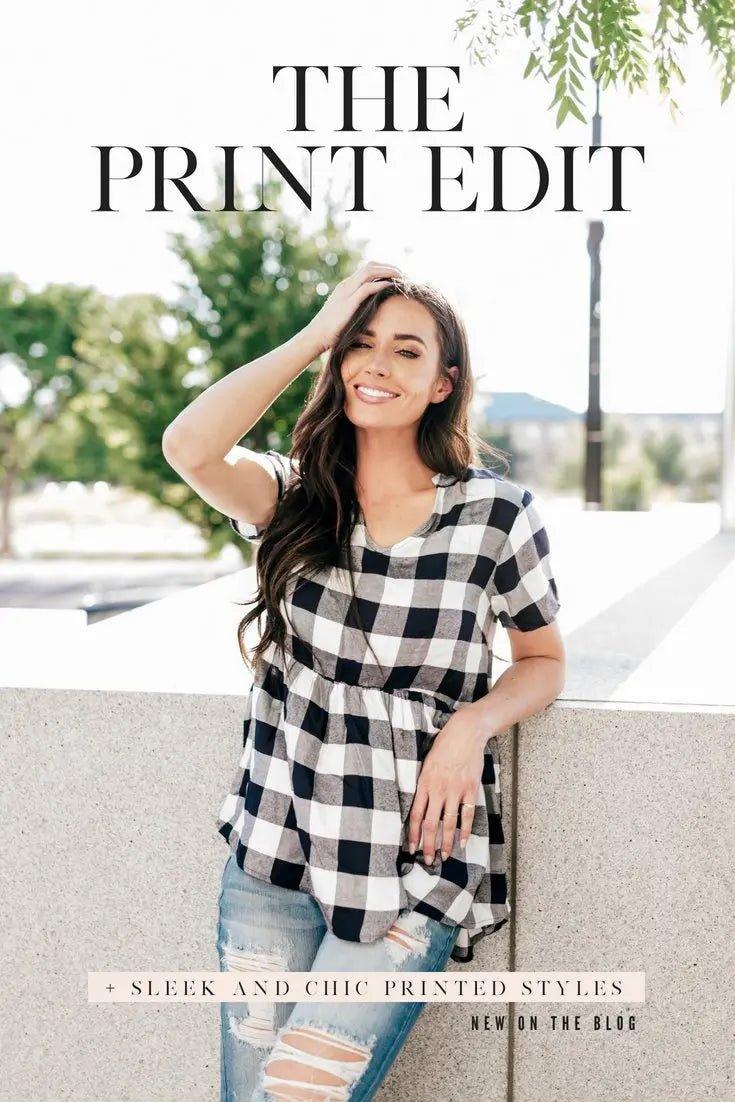 The Print Edit - Sleek and Chic Printed Styles
The Print Edit – Printed Styles
Add some fun to your personal style with prints! Printed styles are always sleek and chic when wanting to put together an outfit. We chose a variety of printed pieces we know you'll love… Here is The Print Edit!
Flirty Stripes
If you love feminine dresses, then you'll love the Black Striped Short Sleeve Ruffle Dress. With a ruffled hemline and ruffled sleeves, you'll love everything from the fit to the print. A cute style you can wear to work or for date night. Pair with espadrilles for a casual look or with heels to dress things up a bit. Shop this stripe and ruffle combo: https://joelleandco.com/collections/new-arrivals/products/black-striped-short-sleeve-ruffle-dress?variant=12376721457175.
Cozy Polka Dots
Love flowy tanks? The Grey Sleeveless Polka Dot Tunic Tank will be your new favorite! Thin straps and white polka dots, the print pops on top of the grey for a cute look. Tie a knot or wear as is, you'll be cozy not matter what you wear it with. Get your polka dot on, https://joelleandco.com/collections/new-arrivals/products/grey-sleeveless-polka-dot-tunic-tank-top.
Pop of Floral
Bright colors are always fun with prints which is why we adore the Ivory Off The Shoulder Floral Ruffle Maxi Dress! Everyone loves a good off shoulder dress and with the red and pink floral, you have a girly meets trendy piece! Wear with white sneakers or heels, this dress can be worn dressed up or down. Get your pop of floral: https://joelleandco.com/collections/new-arrivals/products/ivory-off-the-shoulder-floral-ruffle-maxi-dress?variant=7453565419543.
Babydoll Prints
Babydoll tops are always a yes please but in a print, even more of a reason to wear! The Navy Gingham Babydoll Short Sleeve Top is a new take on plaid. Gingham print is one we see in almost every shop. The slight flare is a girly yet comfy fit that also doubles perfect for a maternity look. Shop gingham: https://joelleandco.com/collections/new-arrivals/products/navy-gingham-babydoll-short-sleeve-top?variant=12292136763415.
Double Prints
Back to polka dots, we can't get enough of them! With the White Polka Dot Floral Twist Front Top, you'll add some stylish flare to your everyday style. Black polka dots combined with pink floral print, the two together are a hot duo! Also, who doesn't love a twist front and tie sleeves? Take a closer look, https://joelleandco.com/collections/new-arrivals/products/white-polka-dot-floral-twist-front-top?variant=12280727928855.
What is a closet without a few stripes and florals? Polka dots show off fun while any print takes an ordinary design to new heights. Let's face it, you see those dots and flowers and you can't help yourself, must press add to cart, right? Always let your inner fashionista out with Joelle + Co.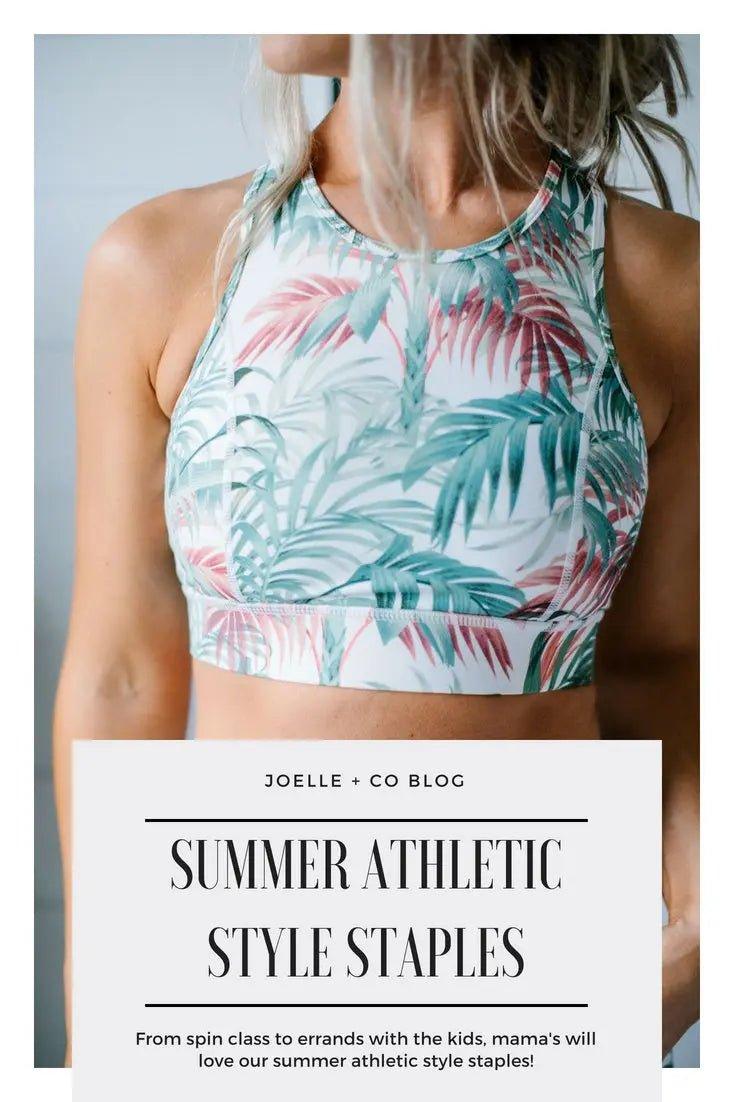 athleisure
Summer Athletic Style Staples go beyond yoga pants! We have leggings everyone will love to sports bras with amazing fits. Mom's need comfort when working out and we wanted you to show off some majo...
Read more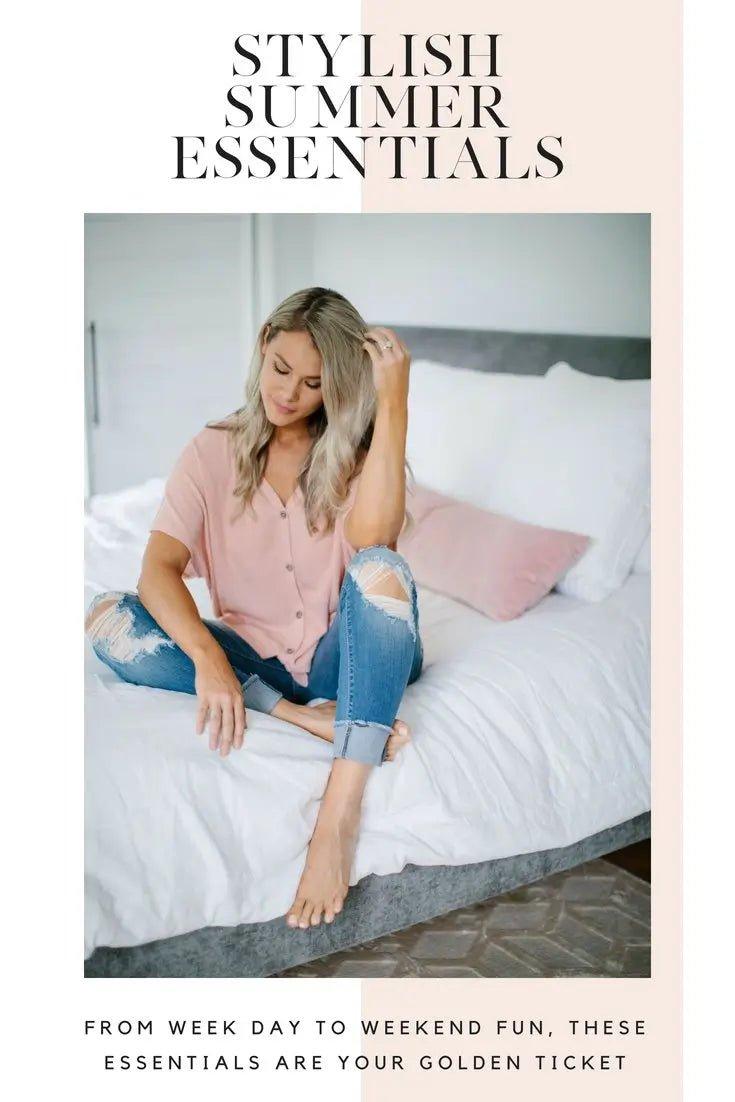 Chic Fashion
Every season you need your must haves and these stylish summer essentials are the golden ticket! What we love about these picks are that they can go from week day to weekend fun. No matter what you...
Read more