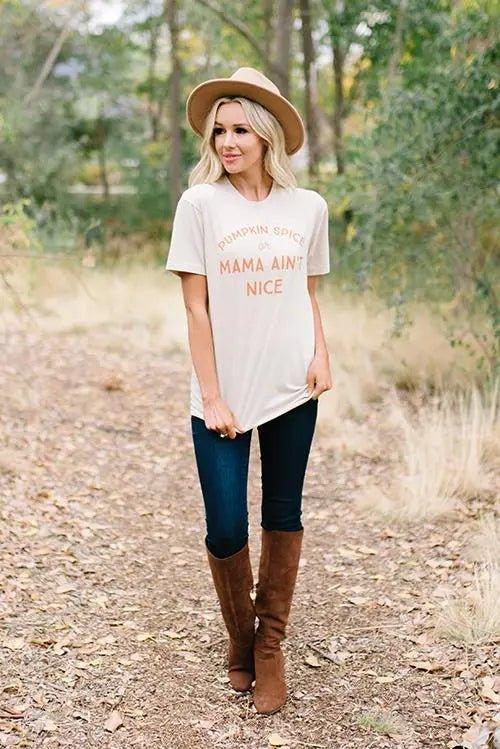 Cozy Graphic Tees
Some days you want to throw on a tee and a pair of jeans or leggings. It's an easy outfit for on the go and when you have a graphic tee with phrases, it's quirky and cute! How can anyone turn down a graphic tee? We put together some of our favorite cozy graphic tees of the season to show off that a simple tee goes a long way!
Pumpkin Spice
For all the mama's out there, if you love fall and that popular coffee drink, then you'll love this tee! The Pumpkin Spice or Mama Ain't Nice Graphic Tee is your new usual order. Wear this shirt while heading to Starbucks and dropping the kids off at school. It'll pair well with your new suede brown boots!
Coffee Lover
May Your Coffee Be Stronger Than Your Toddler Graphic Tee is just what the barista ordered! Waking up in the morning, get your little one breakfast, play time, then they're down for a nap, throw this tee on with your sweats and lounge. We won't judge when going for that second cup of joe!
 Fall Latte
Ideal for the season because who doesn't love lattes, the Leaves and Lattes Short Sleeve Graphic Tee is a winner! We love the purple color tone and it's a great staple to wear with your favorite fall leggings or jeans. Easily throw it on and head out the door!
Day After
Sometimes, we have a night where we have a few too many glasses of prosecco. In the morning, when you feel like you need a cheeseburger and fries, the Probably Hungover White Short Sleeve Graphic Tee is your new bff. Whether you want to stay in your pajama bottoms, or you're ready for brunch, it's the tee to cure your hangover!
Lazy Day
The Thou Shall Not Try Me Short Sleeve Graphic Tee is there for you when you just want to have a lazy, casual day. Maybe you had a long work week, when Saturday rolls around, wear this tee everywhere you go. It's a statement that's to the point with that little side of humor that everyone needs in their life.
Fall is the coziest season there is, so why not add a graphic tee or two into your casual essentials. Get your day going because no matter what mood you're in, we have the graphic tee for it!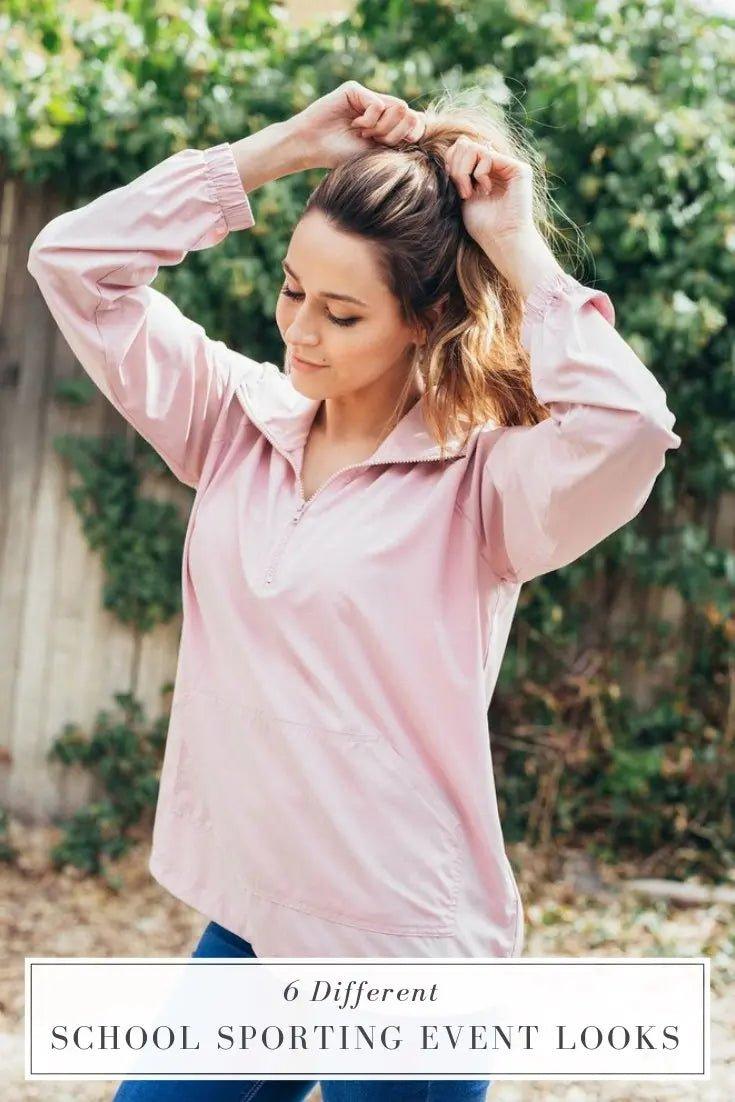 Athleisure Style
School sporting events are about to take over your life… Get those orange slices ready but most importantly be dressed in something you feel great in. Casual tops, work out gear, or distressed deni...
Read more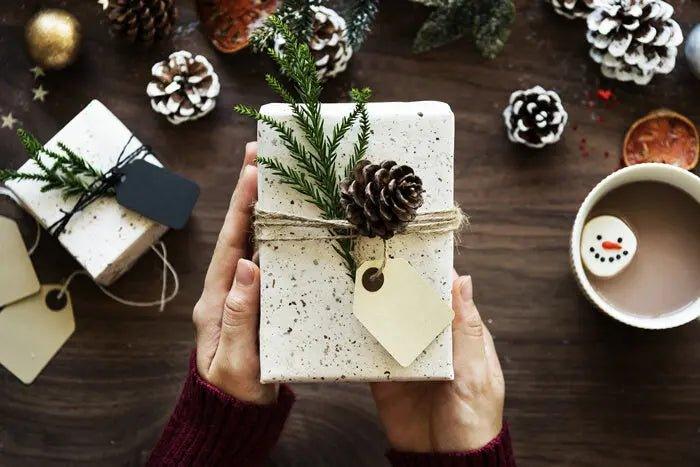 JOELLE + CO's Chic Holiday Gift Guide
It can be hard to figure out what "special somethings" to get women for Christmas. What do you do if she has everything she needs already? What do you do if she deserves everything, but you can't ...
Read more