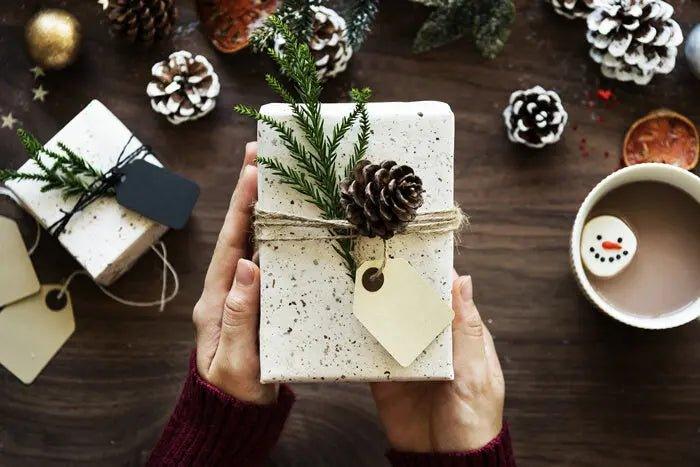 JOELLE + CO's Chic Holiday Gift Guide
It can be hard to figure out what "special somethings" to get women for Christmas. What do you do if she has everything she needs already? What do you do if she deserves everything, but you can't give everything? If you're driving yourself nuts trying to decide what to give this season, consider a chic gift of clothing or accessories. Nothing screams "new start" or gives a nice hug like a piece of clothing.
This holiday season, begin your search for the perfect gift items for women at JOELLE + CO, a fashion destination focused on practical pieces that go great with realistic on-the-go lifestyles. We've put together this guide to help you find super functional pieces for your lucky recipient.
1. #Relatable Logo Tees for Sloppy Days
A cheeky gift can be so chic! Some days call for frills and perfectly coordinated looks, but other days call for a sense of humor. I'm talking about those days when rolling out of bed and running out the door with a granola bar between her teeth is the best a girl can do. Let's be real, when the New Year comes, your home girl will have sloppy days ahead as well as glamorously put-together ones. Help her ease the stress of the year ahead. Surprise her with a fun #relatable boutique graphic tee that perfectly describes her typical busy day mood!
2. A Cozy New Signature Sweater
Roomy, cozy, casual sweaters can look so stylish and be so addicting to wear. If you've got a clear grasp on your lady friend's taste in fashion, then you're the perfect person to help pick out her new go-to feels-like-a-hug sweater. From fleece to faux fur to chenille, there are just so many different kinds of "hugs" you can give her. Discover all of those textures and an equally wide range of colors at JOELLE + CO. We've got cool and girly styles alike. There's no need to stress about what chic clothing gifts to get women for Christmas when there are so many sweaters available in such a wide range of styles.
3. Joggers for Holiday Staycations
This holiday season, your gal pal will probably spend a decent amount of time getting much-needed R&R in her old hoodie, her "ugly" Christmas sweater, or other go-to lounge sweater. She needs perfect 10/10 lounge pants or boutique leggings to go with those lazy-day indoor tops. If her current lounge pants aren't quite perfect yet, then consider giving a great pair of lounge-worthy joggers as a thoughtful gift.
Our navy stripe joggers are just one example of chic jogger gifts that we carry that would make awesome chic gifts.They're lifesavers for any on-the-go woman who also loves to lounge. We're great at finding versatile joggers that look just as at-home on a cozy couch as they do on grocery runs or a quick drive-through at the local Starbucks.
4. Scarves n' Hats for Harsh Winds
Cold weather accessories are a chic and classic winter clothing gift to give. The best part about them is that your giftee will think of you every time she dons it to keep harsh winds at bay. In a way, you'll be the one keeping her warm all winter if you give a cute scarf or hat. Think carefully about her sense of style, and then pick out the women's accessory that can go with all of her casual looks. A versatile accessory will earn its place on the top of her coat rack and get lots of wear this winter.
5. Premium Baby Accessories
Bandana bibs, beanies, swaddles, and itty bitty baby shoes are just a few of the infant essentials that mamas can always use more of. Your search for what Christmas gifts to get for women with young children may just be your easiest gift search this year, because babies just need so much stuff. The key for giving baby-related gifts is to find something that's unique and brimming with personality. Cute designs are necessary for inspiring both mommy and baby alike.
For chic baby gifts, tumble on over to our baby accessories collection, which is full of one-of-a-kind, ingenious baby accessories in a variety of spirited designs.
Discover Life-Friendly Clothing Gifts for Women
The best gifts make it far beyond the holiday season. They make life a little easier or more beautiful for many months or even years to come. Cozy clothing is especially practical and satisfying – and what more could someone want out of a gift?
Make your list, check it twice, and then get those items through JOELLE + CO with free shipping included. And yes, we do have expedited shipping for any last-minute shopping you find yourself doing this season. Shop the chilly days collection now, beginning with our newest finds, and stop being stumped about what Christmas and other holiday gifts to get for the women in your life!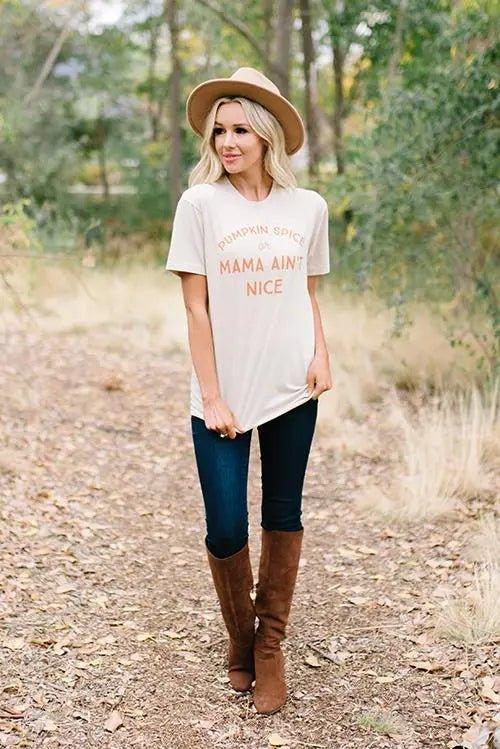 Casual Mom Looks
Some days you want to throw on a tee and a pair of jeans or leggings. It's an easy outfit for on the go and when you have a graphic tee with phrases, it's quirky and cute! How can anyone turn down ...
Read more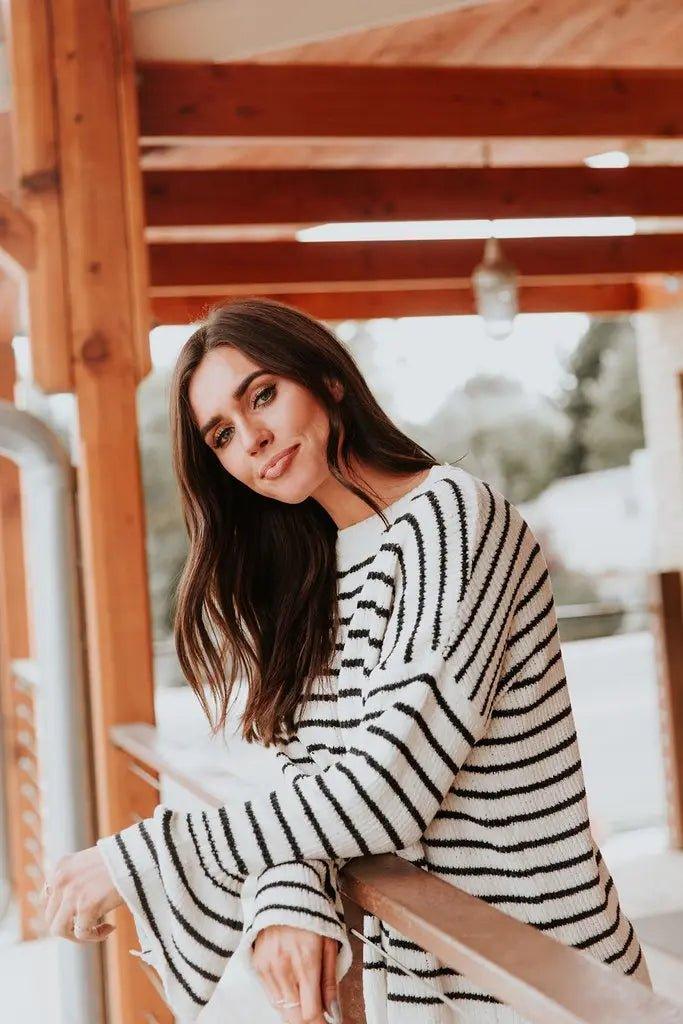 Casual Mom Looks
Cuddle up with great fashion this fall because we have the fall closet finds you're going to go gaga over! From a seasonal color palette, to a few layering pieces, make way through our style finds...
Read more