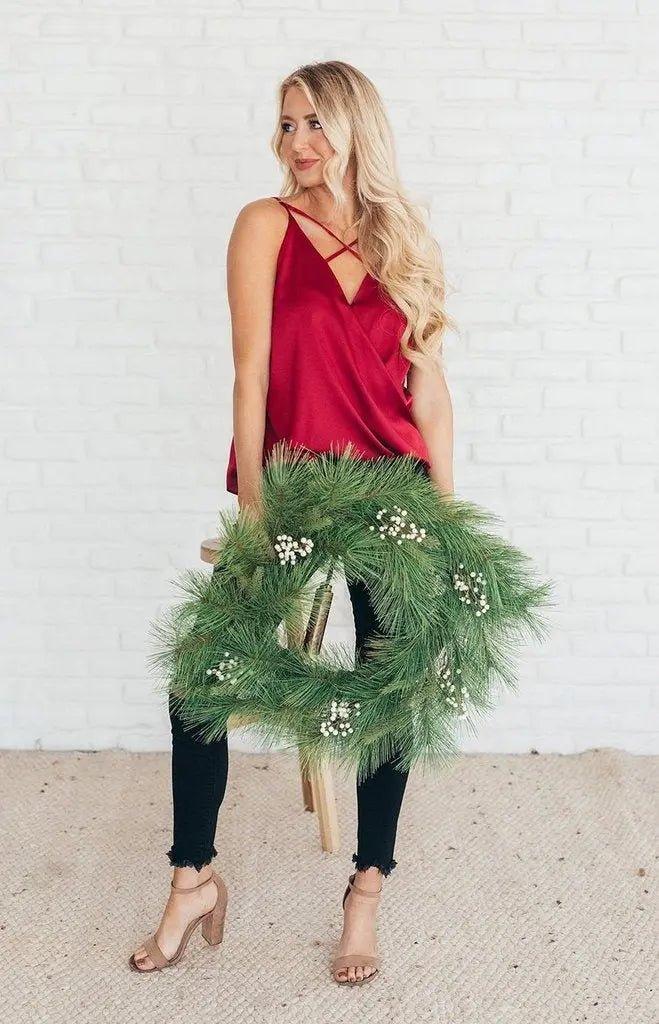 Festive Holiday Outfits
Happy Holidays! We have so much to look forward to in December with tons of festivities heading our way. To prepare you busy mom's out there for that holiday schedule, we put together festive holiday outfits so that you don't have to worry about getting a dress or top last minute! Get ready for parties with your hubby and family get togethers with these cute pieces from Joelle + Co!
Holiday Red Satin Top
The Red Surplice Strappy Satin Cami Top is all about the holiday look! Red is a color we always associate with this time of year. When you need an outfit that is borderline casual and dressy, just pair this cami with fitted skinny jeans. Add glittered red heels for an extra pop of color and a black leather jacket to add that hip edge!
Sequin Party Dress
Super glam, stylish, and fun the Rose/Gold Sequin Bodycon Dress is absolute for all holiday parties! Whether it's a holiday office party, girl's night out, or New Year's Eve, when you hit the dance floor, you'll shine! The silhouette is a great fit for all body shapes to look and feel your best.
Style with black heels and gold or rose gold accessories.
Sleek Silver Dress
Steal the show in the Silver Lurex Knit Midi Cami Dress! Midi length, comfortable fit, and metallic finish, sparkle on mama! Slip into those silver heels and be head to toe in this chic holiday color! NYE this year will be one to remember when wearing this little silver dress- anything shiny, we are all for it!
Feminine Flare Dress
The Magenta Flutter Sleeve Open Back Flare Dress is the ultimate girly festive holiday outfit! Criss cross open back, flutter sleeves, and flare silhouette, twirl your way to the dance floor! A chic look for any holiday party outing or when getting together with family, have fun with your style in this eye-catching color!
Golden Boxy Top
Show off some serious sparkle with the Gold Short Sleeve Boxy Sequin Top! Semi-loose fit, all over gold sequins, this style screams holiday, celebrate! Pair with black leather pants and black heels to pull off this look for any occasion. Be golden and show that you know how to dress to impress. How can anyone ever turn down gold?
If it shines, it's perfect and if you can dance in it, even better! Our festive holiday outfits have it all going on! We want you to feel like you're on top of the world to close out the end of 2018- cheers to the holidays and a new year!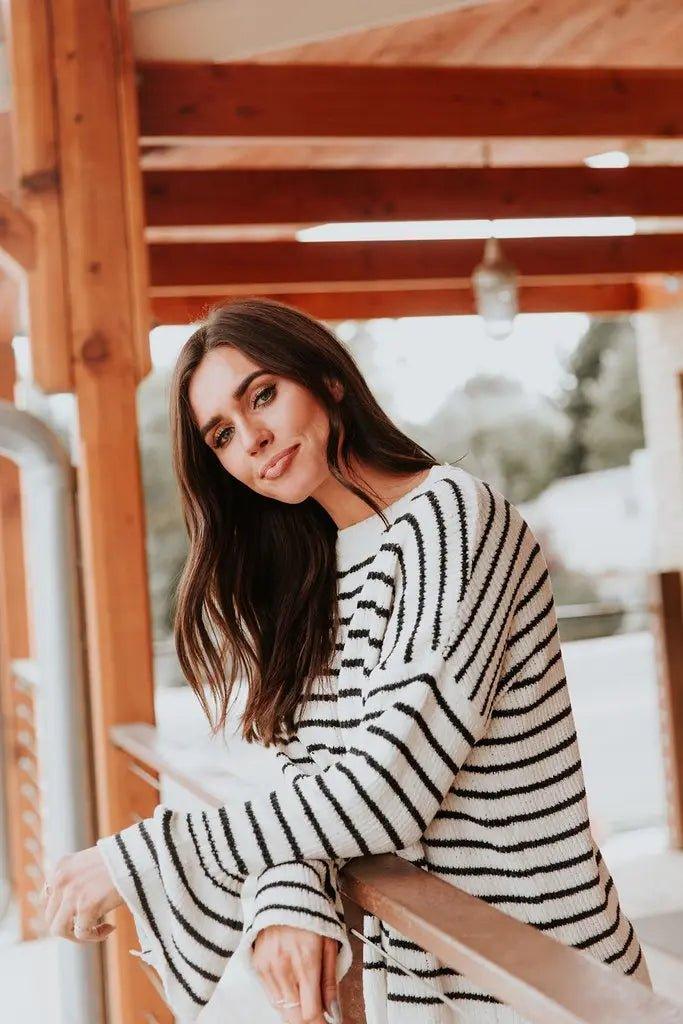 Casual Mom Looks
Cuddle up with great fashion this fall because we have the fall closet finds you're going to go gaga over! From a seasonal color palette, to a few layering pieces, make way through our style finds...
Read more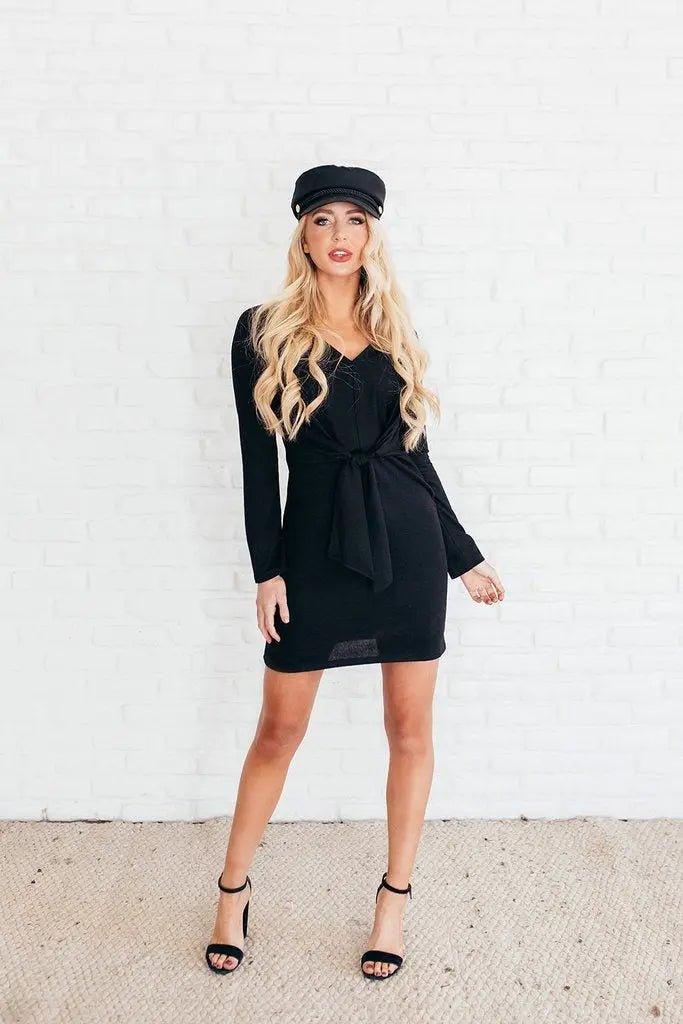 Casual Mom Style
 The last year of the month has arrived! This means it's most likely cold outside, it's all about the holiday spirit and most importantly, you want to treat yourself! The December Style Edit featur...
Read more