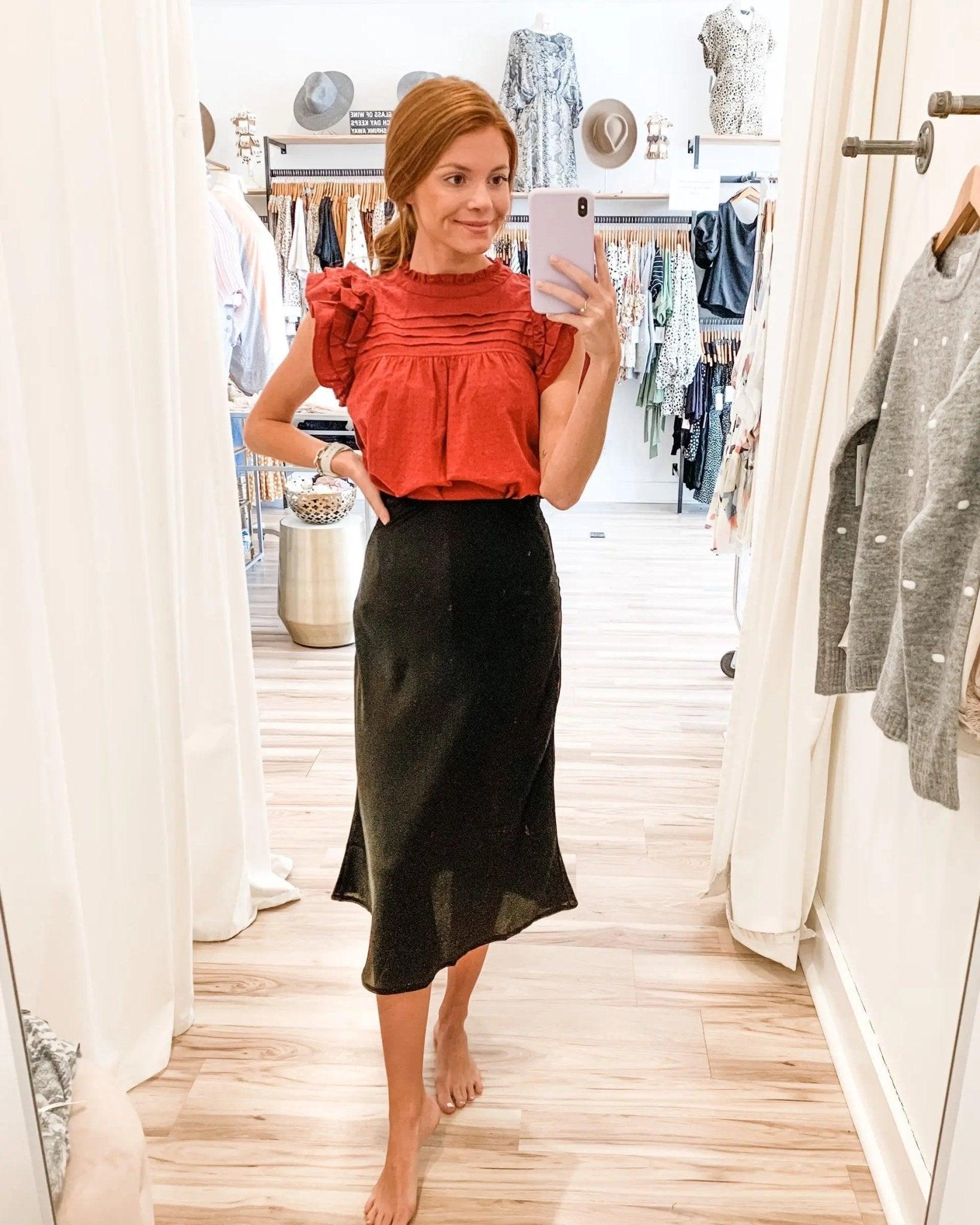 You can never go wrong with a style that has endless pairing options! Whether you're wanting a dressy, casual, or trendy look our New Era Midi Skirt can do it all. The only thing better than it coming in one color is it comes in two! Below are a few ways we've styled this staple piece! 
Trendy With A Tee
Look #1 is a popular look. Grab your favorite graphic tee, the New Era Midi + a fun bootie for a cute, casual + trendy look. Throw on a jean jacket for an extra layer! We love this look when headed our with friends or to make it more causal, throw on a sneaker!
A Professional Look
Look #2 is for all you busy mamas working in the office. Grab a neutral blouse, the New Era Midi skirt + a heel for an office/professional look! Grabbing dinner with the boo after work? Change out the heel for a less dressier shoe!
Brunch With Babes
Look #3 is fun + feminine! Grab a cute blouse or tank, the New Era Midi + a causal heel for a brunch date with the girls! This look is a "right in the middle" type look - not too casual, not too dressy! A platform sneaker would also look adorable if you want to be more comfortable!
A Midi In Fall
This final look allows you to take this midi into the cooler weather! Grab your favorite sweater with a front tuck, the New Era Midi + a bootie or mule for a transitional look! This look can be worn just about anywhere - a special occasion, the office or to dinner!
0 comments