Article: In My Autumn Era: Unveiling Fall's Rich Hues & Timeless Prints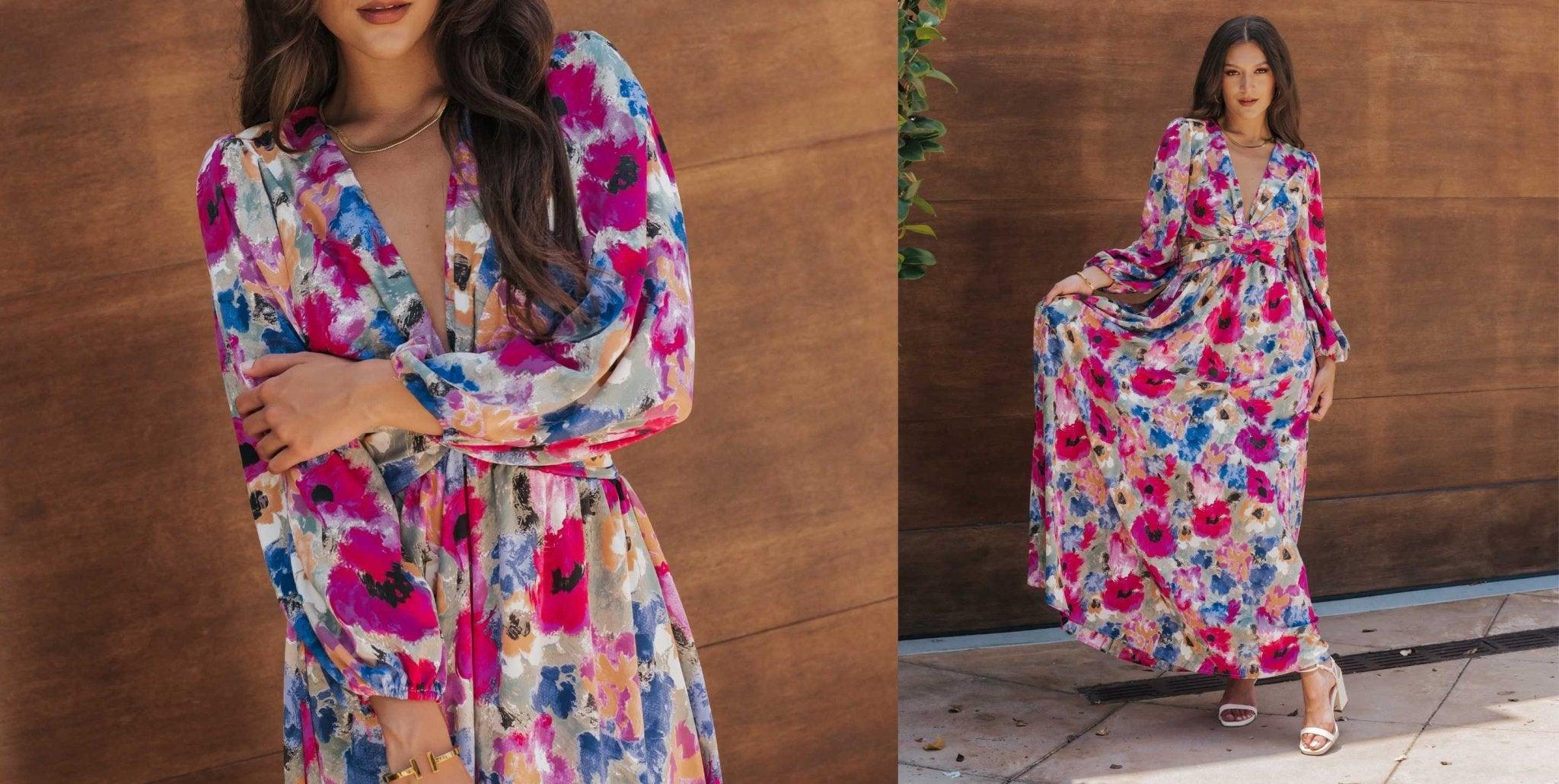 In My Autumn Era: Unveiling Fall's Rich Hues & Timeless Prints
Hello, JO+CO beauties! As the leaves prepare to change and the air hints at a brisk chill, we're bringing warmth to your wardrobe with our inaugural fall preview. Titled "In My Autumn Era," this first mini drop borrows inspiration from the timeless allure of the changing season. It's a marriage of JO+CO's classic timelessness and contemporary chic style – designed for those who effortlessly combine femininity, confidence, and casual chicness.
Dive into a palette of deep autumn shades with our Eliza Magenta Square Neck Sweater. Available in radiant fuchsia and earthy forest green, this sweater is every bit cozy as it is chic. Looking for a style tip? Pair the Eliza with our Evelyn Black Faux Leather Joggers. This combo not only screams comfy fall afternoons but is also perfect for those spontaneous evening plans.
Now, if you're looking for a piece that combines elegance and functionality, the Josephine Green Side Slit Sweater Dress is your new fall staple. Whether you choose the vibrant fuchsia or stick to the rooted forest green, this dress promises to be a head-turner.  
And for the days when you want to make a statement without saying a word, let our Fiona Sage Floral Bubble Hem Blouse do the talking. This blouse, with its soft, intricate patterns, captures the essence of fall in the most beautiful way.  Style with our Dream Desire High Rise White Utility Wide Leg Denim for a perfect pre-fall look.
Lastly, no fall collection is complete without a pair of versatile pants. Our Seraphina Cream Faux Leather Pants are not only trendy but also exude an aura of confidence, making them a must-have for this season.
As we embrace this new season, "In My Autumn Era" invites you to redefine your style, make bold choices, and let your confidence shine through every layer. It's more than just fashion; it's a celebration of self, inspired by the beauty of the fall and the stories waiting to be written. Happy shopping, babes! 🍁🍂