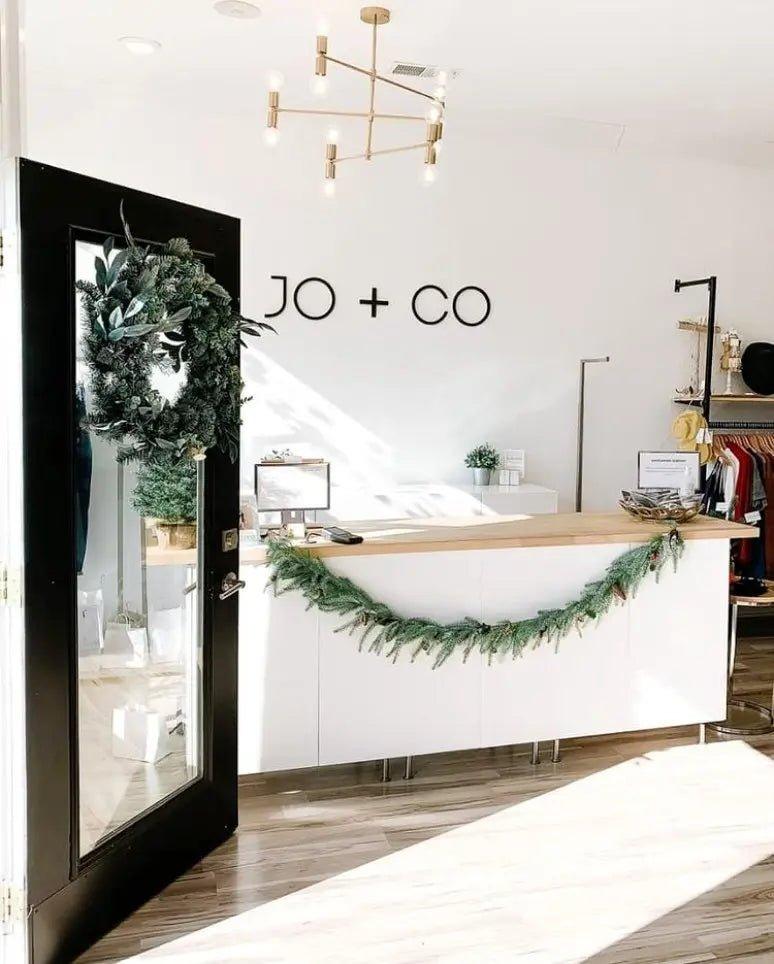 JO+CO Team Holiday Break
As we get ready to enter 2022 here at JO+CO, we're looking back, and wow, has the time flown! We're not kidding when we say it feels like it last year was only 2019. Yet since then, we've experienced so much change and growth, and for that, we are so grateful to all of you!
YOU are what made these dreams possible. 
Being part of a small business is no small feat, though. We like to keep it real here at JO+CO, and if we're being honest, reaching for the stars is not glamorous. While it is so exhilarating, it's also incredibly exhausting, and the last several months have been hard on our team.
Nevertheless, despite being short-staffed and dealing with supply chain issues, our team has stepped up in so many ways. Without complaint, they've picked up shifts and put in extra hours — all so we never had to shut down even a day. Our team is the reason why JO+CO is what it is today.
In honor of all our team members and their dedication to making JO+CO a success, we are taking a holiday break! From January 3-9, 2022, our stores will be shutdown to give our team a much-needed break!
So who are all of the amazing team members behind JO+CO, and how are they planning to spend their break?!?
MEET DAKOTA
Whether it's talking with a customer or merchandising, our Jasper Store Manager loves making connections and getting to express her full, authentic self. Shopping local is something that is incredibly meaningful to her, as it's an opportunity to help your own community grow.
"I absolutely love being here everyday," says Dakota. "I know it might be so weird, but I've finally found the place where I'm so excited to go to work. Being a part of the JO+CO team, I've found a sense of belonging I've never known before, and it's truly something I'm so thankful for!"
So what is she planning to enjoy her holiday break?
"NAP!"
Hopefully, she can get her sweet 3-year-old to rest a bit too! If not, though, she says they'll be out running around and eating snacks on the couch!
MEET LIZ
Jasper Store Stylist Liz has been with our team since our Jasper store opened back in August 2020. She loves helping our JO+CO babes find the perfect outfits for engagements, weddings, or just a casual girls day out! It's the local shoppers, friends and family that come into shop that keep her smiling every day!
"My favorite thing about JO+CO is the atmosphere and environment. It is so positive and upbeat! Sara puts so much work into her business, and it really pays off," says Liz.
As a full-time graduate student, Liz says the holiday break is much needed! She is looking forward to taking time to herself, catching up on some normal life routines, and visiting with family and friends.
MEET STEVIE
Jasper Store Stylist Stevie loves helping others find their sense of style. For her, shopping local means being able to easily find what she wants, all while supporting neighbors, friends and family.
Over the holiday break, she plans to spend time with loved ones!


MEET MADDIE
Part of the team for over a year now, Jasper Store Stylist Maddie's favorite thing about working at JO+CO is the culture.
"I always just feel really appreciated," says Maddie. "JO+CO is a business that cares about its employees, customers and the community in which we live."
For Maddie, shopping local means helping the community develop by offering something unique that attracts travelers and providing quality and convenience for residents.
For the holiday break, she is looking forward to simply not having any big plans.
MEET CLARE
As a Jasper Store Stylist, Clare loves the environment at JO+CO.
"Everyone is so friendly and makes me feel at home," says Clare.
She's looking forward to hanging out with friends and family over the holiday break!
MEET OLIVIA
As our Newburgh Store Manager, Olivia enjoys making connections with our customers and building really strong relationships with her coworkers.
"There are so many things that I love about working at JO+CO. I've been given so many opportunities that have helped me grow professionally and personally. Plus, who wouldn't LOVE getting to play with all the cute clothes & shoes every day?!"
For Olivia, shopping local means supporting and fostering growth in the community, but it's also about sharing in something special with small business owners.
"Small business owners handpick everything that they carry in their stores, so what you see when you shop are pieces that they love & want to share with their community," says Olivia.

During the holiday break, she hopes to get some much-needed R&R! Spending time with her family and two pups is high on her priority list, as well as doing a little bit of wedding planning! Olivia is getting married next fall!!!
MEET EMMA
As a Newburgh Store Stylist, Emma's favorite part of working at JO+CO is getting to meet all the amazing customers that come in our door and helping them finding an outfit that they feel beautiful and confident in!
"Shopping local to me means supporting my amazing community and all of our wonderful small businesses," says Emma.
Her plans for the holiday break include spending time with friends and family!
From all of us at JO+CO, 
We hope your holiday season is filled with joy, love and laughter! Thank you for shopping small and supporting our local communities, families and dreams! While our stores will be closed January 3-9, you can still shop with us online at shopjoandco.com!

P.S. Our stores in Newburgh + Jasper will reopen on January 10 with normal hours, PLUS our first spring launch to celebrate!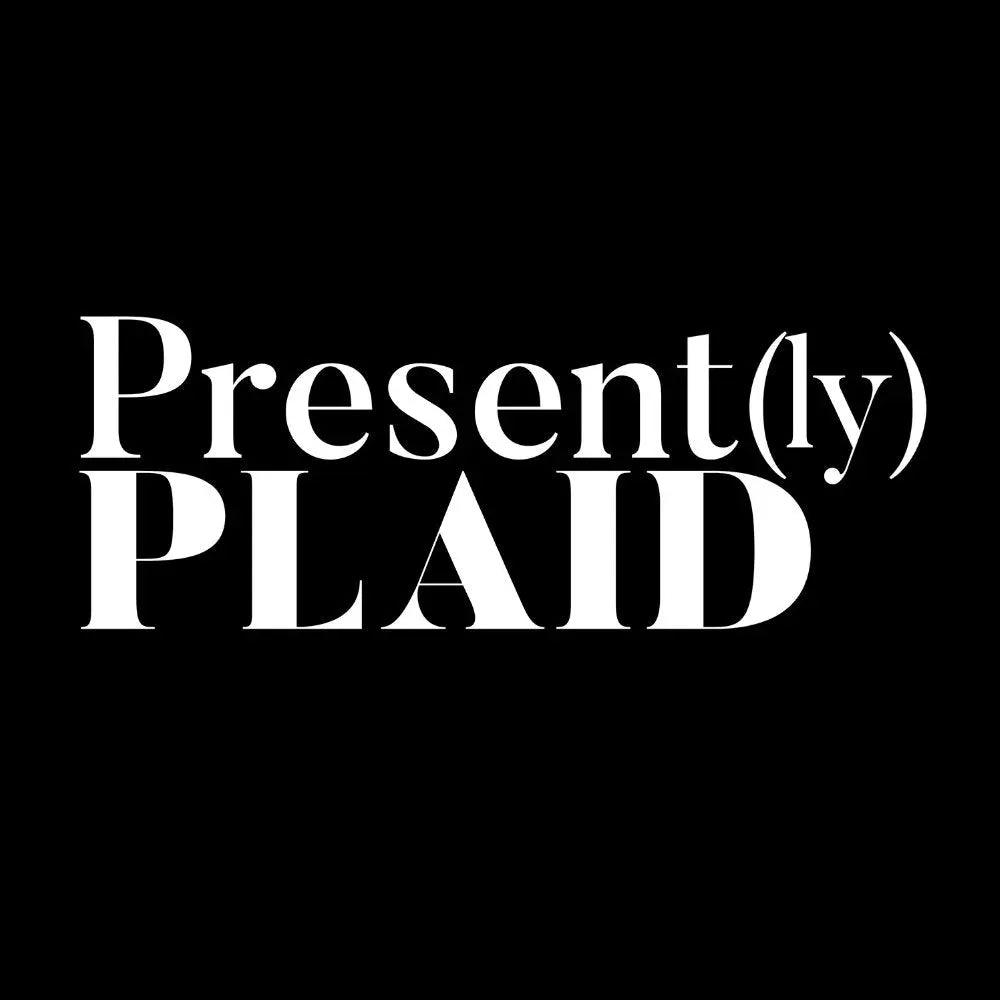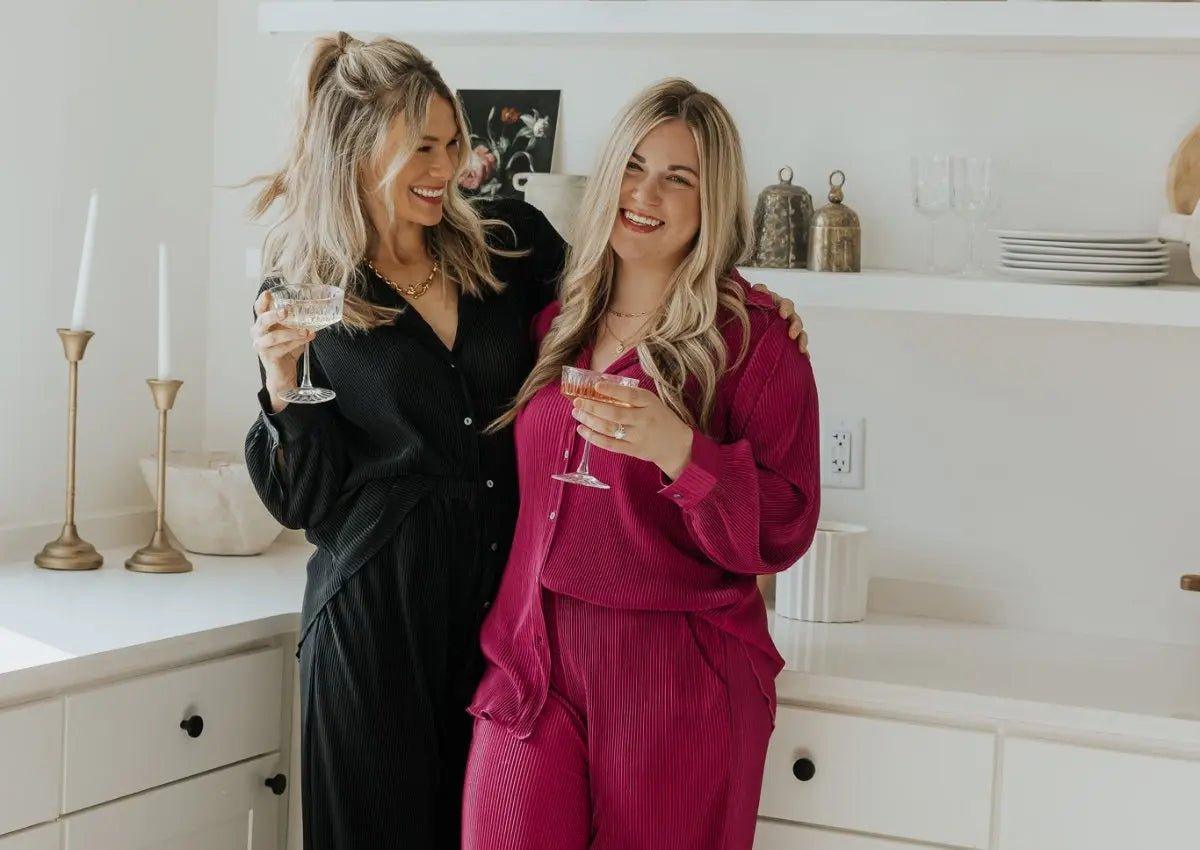 It's surreal for me to finally sit here and write out these words because I've been wanting to scream our announcement from the rooftops for MONTHS now!It is with so much love & excitement to ...
Read more