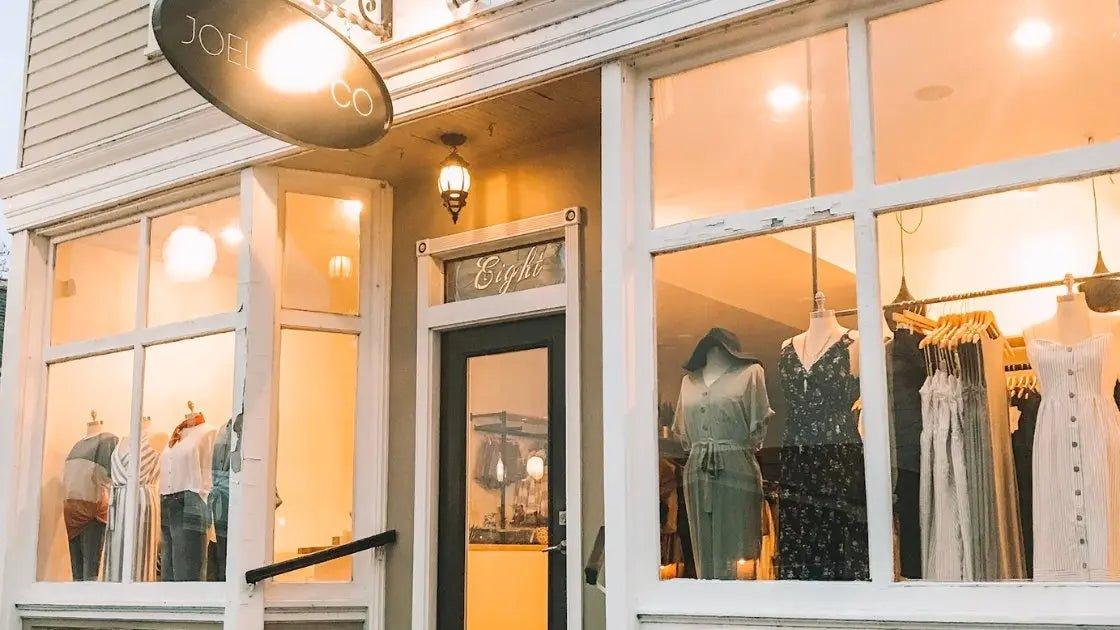 Newburgh, We're Home
We opened our 2nd brick and mortar on the east side of Evansville in 2013.  I had just opened our first store in my hometown, Huntingburg, only a year before that.  I had a lot of other business owners warn me not to do it. Give yourself time to grow, make mistakes, and learn.  But, I was young and stubborn (always have been, always will be) and I had my mind made up.
We opened in Evansville on March 2013.  The first several months were amazing. We were running double the sales I was used to having in Huntingburg, and traffic was great.  However, slowly but surely, our complex started changing. Tenants started leaving one-by-one, and our traffic started slowing down with it.  Fast forward to 2 years in, and besides one other tenant, every single business that had originally been there had gone out of business or moved.
We hustled you guys, hard.  We had to! We did everything we could to put the word out there and get people to us, and because of that we were able to get by.  I went to our landlords and was very upfront and honest with them about my concerns for the lack of tenants and the lack of traffic.  I asked them to let me go month-to-month at my current rent until I could find something, reduce my rent to an agreeable rate for the lack of businesses in the complex, or release me from my lease effective immediately.  We ended up compromising on a reduced rate until they could fill the complex again, and it helped take away some of the financial burden.
A time later, we had opened a 3rd location in Owensboro, KY and once again, we were struggling.  This particular time in my entrepreneurial journey was HARD. I had to part ways with my financial consultant who had overspent our budget for Owensboro, wasn't paying my bills, and also was overpaying herself.  I had handed everything over to her because when she was doing her job, she was doing it great and I had trusted her. That ended up being a big mistake. We weren't getting traffic at the store to meet our sales just to break even.  I wasn't sure if we were financially going to make it, and I had also just found out I was pregnant with Emmett.
I reached out to a fellow boutique owner and my friend who owned a store in downtown Newburgh.  She had been in business longer than me, and I needed someone to talk to who was in the industry.  We sat and talked for a long time, and I remember her asking me, "What is it that you want for your life?"  This question kind of put me at a halt. I've only ever thought what would be best for my business, not what I want in my heart of hearts for MY life.  In my heart, I already knew I didn't want the Owensboro store. I wanted a better work-life balance, especially now that I was starting a family of my own.  I also knew I wanted my stores to be a part of a community. Even though our Huntingburg store did less in sales than our Evansville store, we felt imbedded into the community.  We loved seeing people stroll up and down our sidewalks, drinking coffee, talking, and spending time together. I wanted that for my other store.
After a while, I asked her thoughts on moving my Evansville location to downtown Newburgh.  Would she support me? Could we do this and maintain our friendship? It wasn't something I was sure would ever happen as Newburgh real estate, especially downtown, gets swooped up quickly.  But, she said absolutely. There would be kinks to work out and we'd need to stick together to support one another, but yes she could see it working.
A couple years went by, we shut down the Owensboro store, we had Emmett, and all was well in business.  Evansville was pretty consistent with its sales. We weren't where we originally were when we opened but we were getting by.  In 2018, I knew I had to make a decision about my lease in Evansville. As of summer 2018, the complex still wasn't full and I was still paying my reduced rent amount.  My commercial real estate agent and myself were keeping our eyes out for a new location, but everything was insanely expensive or not in the area I wanted to be in. Nothing felt right.
Around this time, I also found out that our Huntingburg store was going to be going through a street construction project that would last over 9 months long (this got extended to 18 months in later 2018).  At this time, everything was split between the stores and my home office. When I mapped out options, I wanted the option to have everything under one roof. Website, social media, photo shoots, and a store front under one solitary roof.  
There was a space in our complex in Evansville that had been vacant for over 7 years.  It was vacant when we first signed up. I had seen it before and I already knew I loved it.  It had tall, industrial ceilings, concrete floors, and I could picture us being there. It was only 200 square feet bigger than our current location, but just the extra space we needed.  I wanted to see the space as it had been years since I last saw it, but I kept getting stonewalled. They couldn't find the keys, we're still trying to find the keys, the locks needed to be changed, the locks still needed to be changed.  Finally, my real estate agent called and asked to see it for a "client" and they immediately said yes, he could show it tomorrow. When they asked who it was who wanted to see it, he said it was me and they said, "She needs to stay where she is."  This is after trying to see the space for over a span of two months time.
If you know me, you know I didn't take this kindly.  They allowed me to bring in a contractor to get a quote though, and when I submitted my proposal to them, they told me that I was too late as they just signed someone else.  I wasn't happy. It wasn't the fact that they signed someone else because this is business, and I truly believe everything happens for a reason. It was how the situation was handled, or lack thereof.  
I reached out to the property owners, whom I never met over the course of the 6 years I had been there, but I had a good relationship with them.  I wanted to be honest and vocal about the situation. Instead of acknowledging my concerns, they told me the space was too big for me and that effective immediately, not only was my rent going up to its original amount, but they were increasing it.
At this moment, I knew I had to leave.  This was all happening for a reason, I just didn't know why.  At this point, it was mid-October and I had until November 1st to decide if I was extending.  If I didn't let them know by November 1st, they could lease out my space. I texted my friend in Newburgh and told her the situation.  I asked if she could put the word out, and that I was open to anything, downtown Evansville, downtown Newburgh, east side of Evansville, etc.
I'm not kidding when I say the next day I got a message from her that the building behind her was going up for rent, and she already told the landlord I'd be contacting her.  The rest is history. We signed our new lease on October 31st, I notified the landlords I wouldn't be resigning, and we started construction right after the new year. We opened the first weekend of March, and had our grand opening on March 16th where we did three times more than planned.  Our plan was based off our busiest event day for Huntingburg every year, and we TRIPLED that.
I remember being in the back room at the Grand Opening by myself as I was unpacking clothes to quickly restock the floor.  I took a moment and just thanked God. I cried. I was so insanely happy. Not just for the sales, but for the support we had.  You guys showed up for us in the hundreds. That reason I had been searching for showed up. All the fears of moving our store, went out the door.  Every day, we get to see you walk down the street with your cup of coffee, laughing with friends, enjoying our shoppes. I finally feel at peace. I finally feel at home.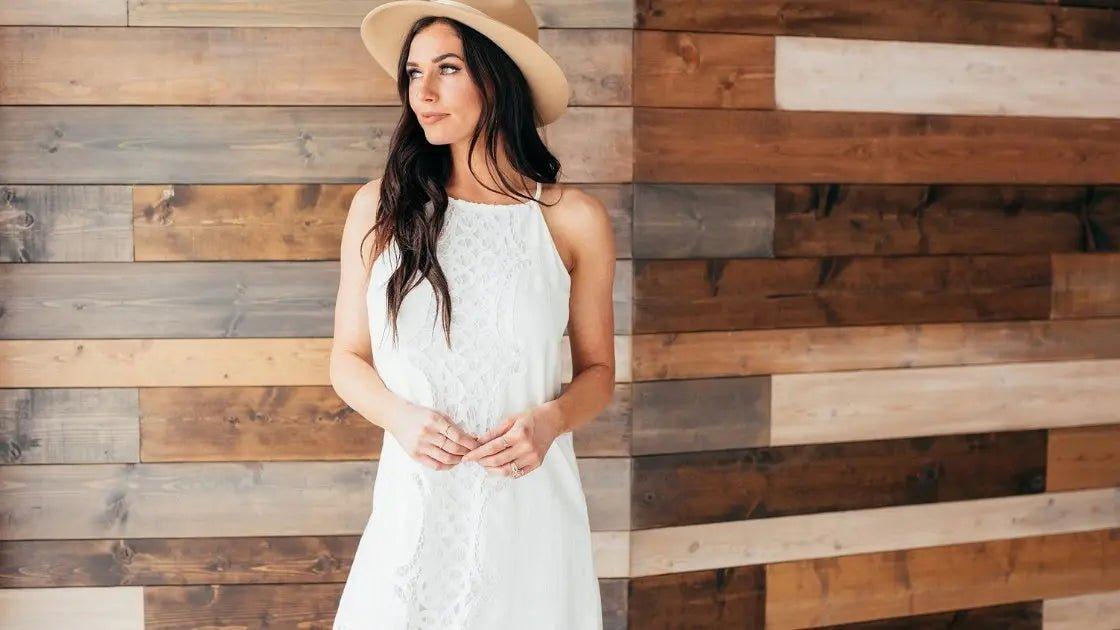 Casual Dresses
Throwing on a dress doesn't require a lot of extra thought when it comes to styling or accessorizing, which is why it's one of my spring and summer staples.
Read more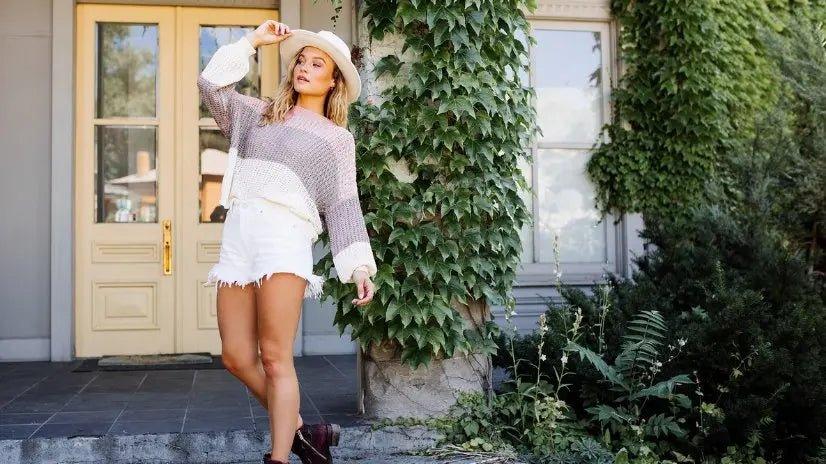 Casual Mom Looks
Cooler weather is the on the way and I can't wait! Who's with me? Our pre-fall shipments are coming in by the truck load. We currently have boxes stacked, waiting to be opened. There are so many di...
Read more