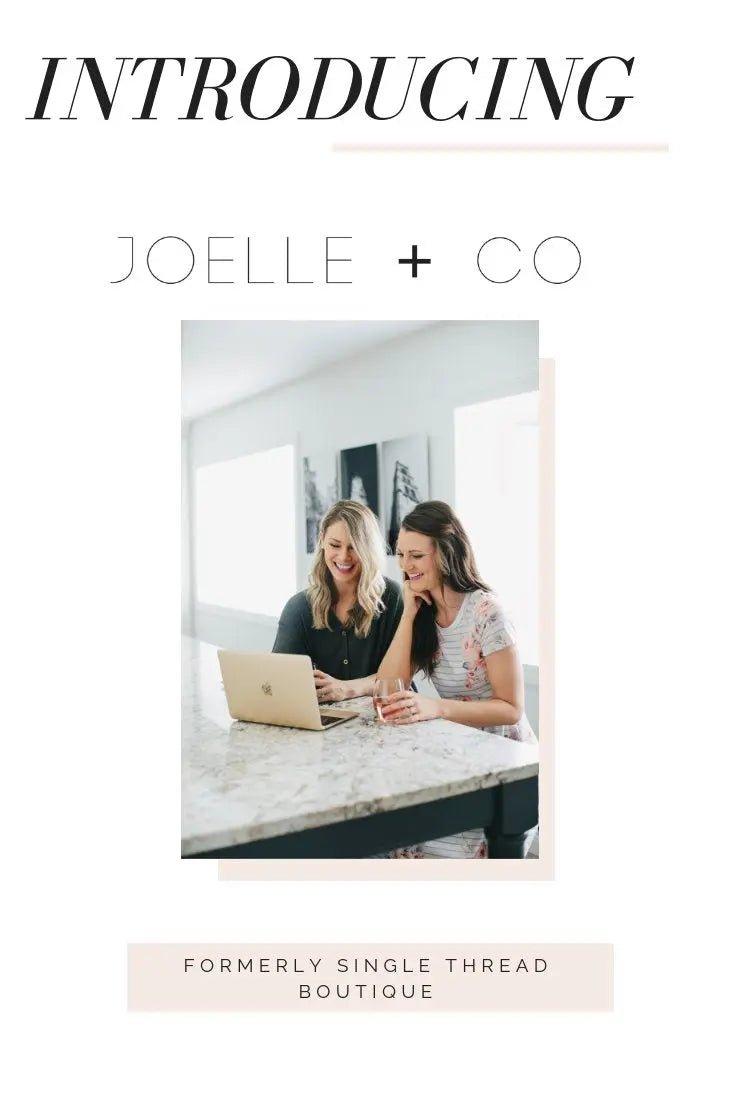 Single Thread Boutique is now JOELLE + CO
If you would've told me 7 years ago I would be at the place I'm at now and changing the name of my business, I'd probably laugh at the thought.  But, life's funny that way, and here I am.  The idea for Single Thread Boutique started a long time ago, when I was 25 and still living in New York.  I was tired of working 10-12 hour days in the fashion industry for companies that didn't appreciate or recognize my dedication and hard work.
Believe it or not, all of this was my sister's idea.  "Why don't you open your own clothing store?  It's always been a dream of yours."  That one simple statement, and I have never looked back.  I was 25 at the time, single, and the only person I had to worry about or care for was myself.
Flash forward 7 years later, and I am now a wife and a mother, on to of the other several titles I have owning my own business.  Bookkeeper, accountant, photographer, blogger, social media marketing, janitor, the list goes on and on.  It should make sense that as my life changed, my priorities shifted, and my body changed, that my business would change with it.  I, however, feel like I've been fighting that for a while now.
JOELLE + CO was started in May 2018 with this desire to fulfill my customers wants and needs.  Just as my life has changed over the past several years, so has my clientele.  We've matured and have grown together.   Our style has changed, our bodies have changed, and it's so beautiful.  My goal was to keep Single Thread Boutique the trendy, more youthful look, and then keep JOELLE + CO more of the simple and effortless style for every day life.
As time has gone on though, Lauren and I both noticed this struggle to buy for both.  We'd pick up an item at market and would say, "well it could really go either way."  This was the point that I noticed and accepted that while I wanted these two companies to be separate, it was inevitable that they were becoming more and more alike.  I remember looking at Lauren and market and just saying it out loud, "What if we rename Single Thread to be JOELLE + CO and we merge the companies?"  Lauren didn't speak for what felt like 5 minutes.  She looked at me and simply said, "I love it."
Over the past several years (and several mistakes made), I've learned that when you have a WHY and purpose behind your business, it means so much more.  When I first started, all I knew was that I wanted to provide cute, affordable, and trendy clothing to women and I wanted them to buy it.  As time has gone on, I'm more fulfilled with knowing I'm helping someone build confidence, that I'm helping them feel more beautiful.  The mission for JOELLE + CO is that we still want to provide chic and trendy clothing to our customers, but the why is so much more.
I want to help the new mom who is adjusting to her new body post-baby to feel better about herself.  I want to help busy mom's who have just had the worst day, and provide a place where they can come as they are (we encourage the no bra rule by the way).  I want to help the woman who is struggling to laugh and let loose, and feel comfortable in her own skin.
All of these reasons are why JOELLE + CO exists.  We are so excited for the growth we have gone through and to see where this new journey takes us.  We are also so happy you are with us on this journey.  Watch the video above to hear more from me and what you can expect through this process over the next several months.
As always, if you have any questions or concerns, please don't hesitate to reach out.  My new e-mail is sara@joelleandco.com, and I look forward to talking to you!
xoxo,
Sara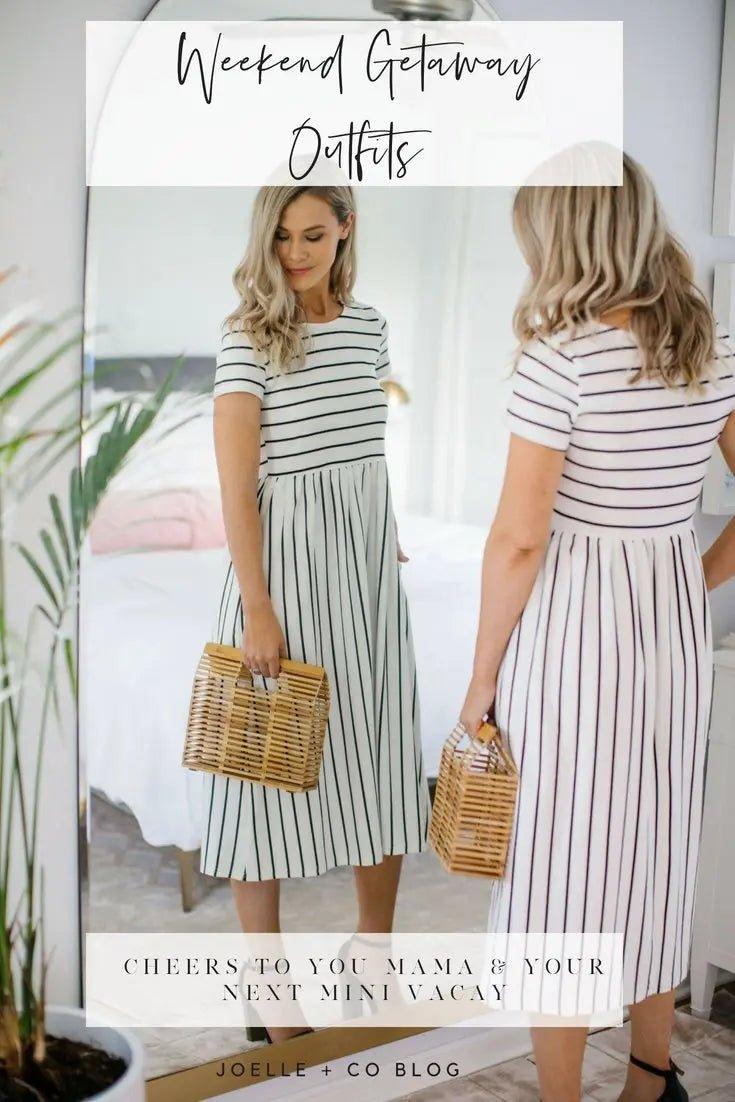 Chic Fashion
Packing for you weekend getaway will now be a breeze with this outfit list. Joelle + Co has you covered when needed to look your best all weekend long. Cheers to you mama and we can't wait to dress...
Read more