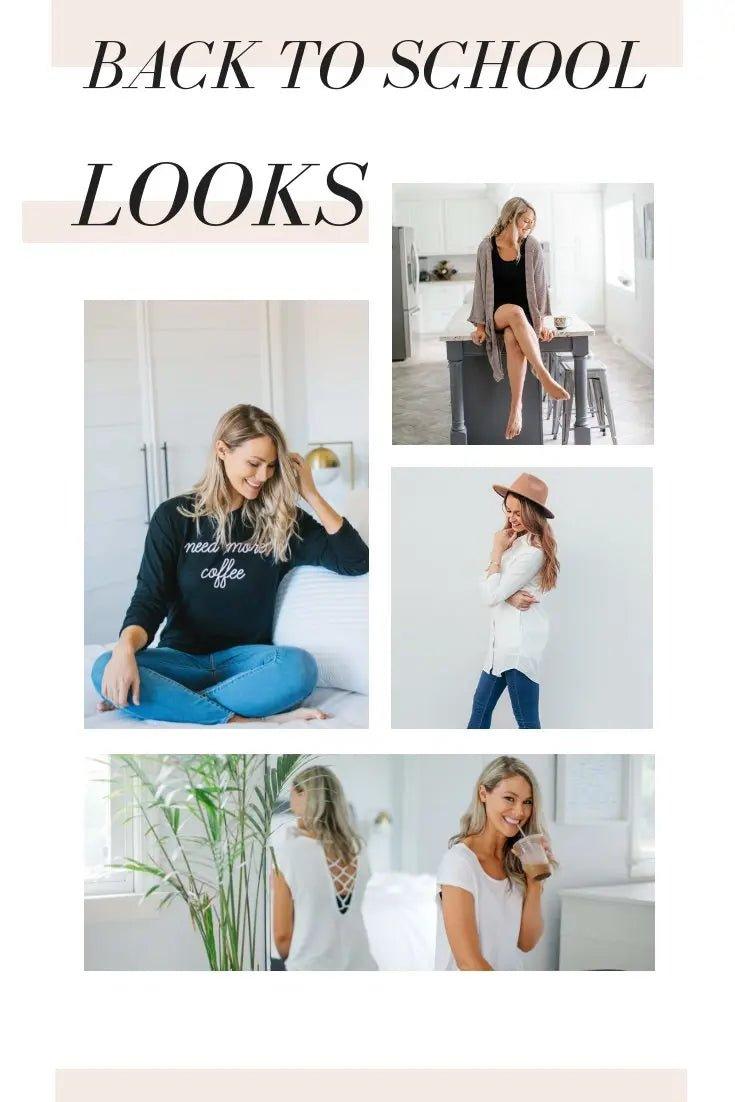 Back to School - Casual Looks for Mom
It's okay to admit, you are kind of excited for your kids to go back to school. Some me time is always a good reset button. The kids get new clothes to start the new year but what about mom? It was a fun summer so why not enjoy it a little more by getting some stuff for your closet? Joelle + Co is always on your side and we decided that back to school casual looks for mom are much needed.
Sporty Style Dress
https://joelleandco.com/collections/dresses/products/grey-stripe-3-4-sleeve-athletic-dress?variant=6975319474199
There's always that dress you want to live in and in this case, it'll be the Grey Stripe ¾ Sleeve Athletic Dress. Two white stripes on the sleeve for that sporty accent to the key hole cut out on the collar line, wear this from morning to picking up the kids and making those after school snacks. It's comfort all day long!
Detailed Back Design
https://joelleandco.com/collections/tops/products/white-ribbed-lattice-strappy-back-athletic-top?variant=12375312367639
The White Ribbed Lattice Strappy Back Athletic Top doubles as a work out fave to a casual look. You can throw in on with any athletic legging or wear it to a PTA meeting with jeans. The slight baggy fit is great for comfort and if you are a workout mama, it's stylish even when sweating!
Loose Fit Knits
https://joelleandco.com/collections/tops/products/taupe-waffle-knit-pocket-cardigan?variant=12374998810647
Light layers are all we talk about because we love them. As a mom, anything you can throw on over a basic is great to have on hand. The Taupe Waffle Knit Pocket Cardigan is why we love an excuse to shop for ourselves for back to school. Texture, softness, and mid length, you'll wear this piece with it all!
Wear Everywhere Maxi
https://joelleandco.com/collections/dresses/products/black-side-pocket-maxi-dress?variant=6975452381207
Speaking of something to pair with a cardigan, the Black Side Pocket Maxi Dress is perfect for layers or as is. A black dress is a necessity and the casual style of the maxi is great for day to day looks. Sandals, booties, slip ons, or athletic shoes, you'll be thankful for this little number!
Mom Approved Graphic Tees
https://joelleandco.com/collections/tops/products/black-need-more-coffee-wine-long-sleeve-tee?variant=7398671581207
Love a good graphic tee? Love coffee even more? The Back Need More Coffee Long Sleeve Top is just the casual tee you need in your life. It speaks the truth when waking early to take the kids to school but is also just easy to wear up and about. You can even wear it to sleep!
Casual looks for mom are easy to achieve at Joelle + Co. Busy schedules, homework, and packing lunches mean finding outfits to effortlessly put together- we've got your back! Stay cute and always stylish even when your hairs up in a messy bun!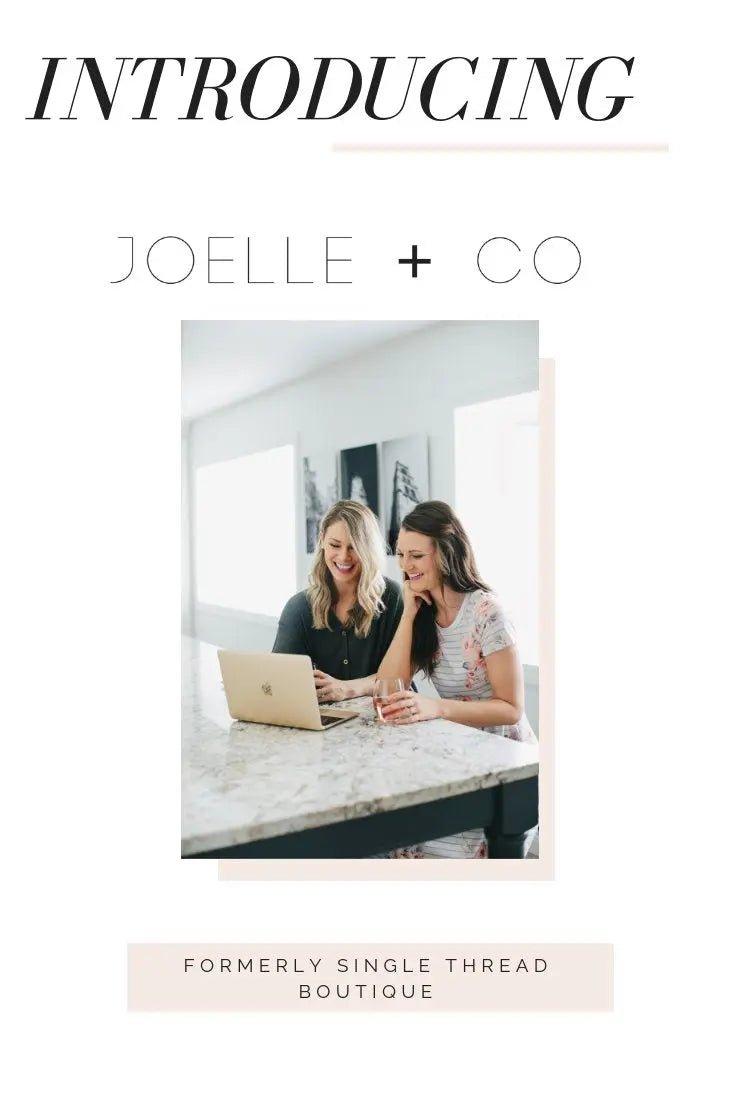 Single Thread Boutique is now JOELLE + CO
The mission for JOELLE + CO is that we still want to provide chic and trendy clothing to our customers, but the why is so much more.  I want to help the new mom who is adjusting to her new body pos...
Read more
Casual Dresses
Every woman should feel confident in the skin they're in and when wearing dresses, it gives you the feminine feel you always look for in fashion. The Dress Edit has all the essentials you need to b...
Read more