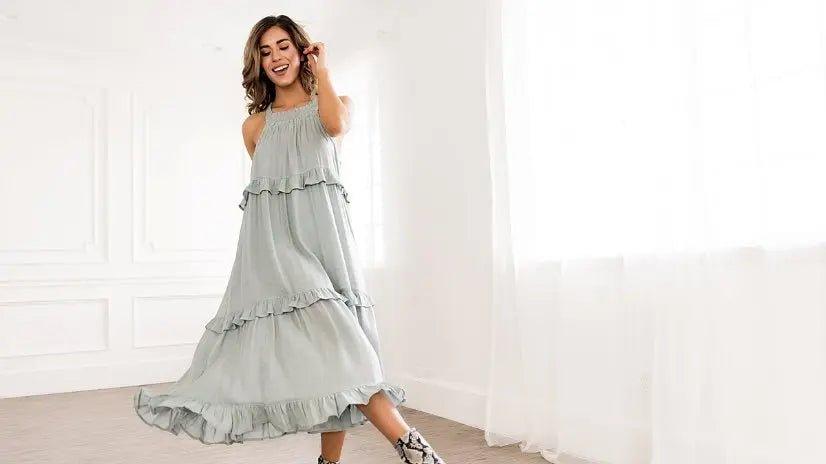 Bringing in the fresh, new + bright colors have us so giddy for the spring season! With a new season comes new styles - dresses, tanks, blouses + so much more! Personally, I feel like spring is such a "dress" season. Whether it be a special event or you just want to look cute + throw on a dress, we've got a style for you! 
Read below how we are wearing some of our favorite dress styles! 
Fun + Flattering
It doesn't get much cuter than our Selene Ruffled Layer Dress! Its seafoam color is subtle but just enough pop! This dress is perfect for brunch, vacation, a family outing - you name it! The high, tie neck + midi length keeps it conservative but still so flattering! Pull together with a sandal or platform!
On The Go Dress
For the days you want to be comfortable, but cute throw on our Alani Knit Dress! This dress is super easy + very versatile. Whether you're going out with your girlfriends or runnings errands, this dress makes for an easy choice! Dress it up with a wedge or cute sandal or dress it down with a sneaker! Also available in Blush.
Special Occasion Look
The pop of color your closet needs! Our Jessa Smocked Midi Dress cover all grounds! This dress can be worn on vacation, Easter or even to church! If you don't love the off-the-shoulder look, it can be worn slightly up on the shoulders. Dress it up with a nude heel + a statement earring!
A Vacay Essential
Do you have a beach vacation planned? If so, be sure to pack our Dorothy Blue Checkered Dress! After enjoying a day after the beach, throw on this cute style for dinner! Grab a fedora + your favorite sandal for a put together look!
Say hello to your new favorite dress, our Annalee Swiss Dot Dress! With spring coming up there tends to be endless amount of festivities to attend! Look your best at those with this dress! You won't go unnoticed with all of its flattering details! Pair with a simple nude heel or sandal.
Easy + Breezy
Not sure of the dress code? Throw on our Riya Linen Dress! This dress is not too much or too little making it a no brainer! Not to mention, this dress is so easy to style. You can dress it up with a cute block heel or dress it down with a little white sneaker. Also available in Blue.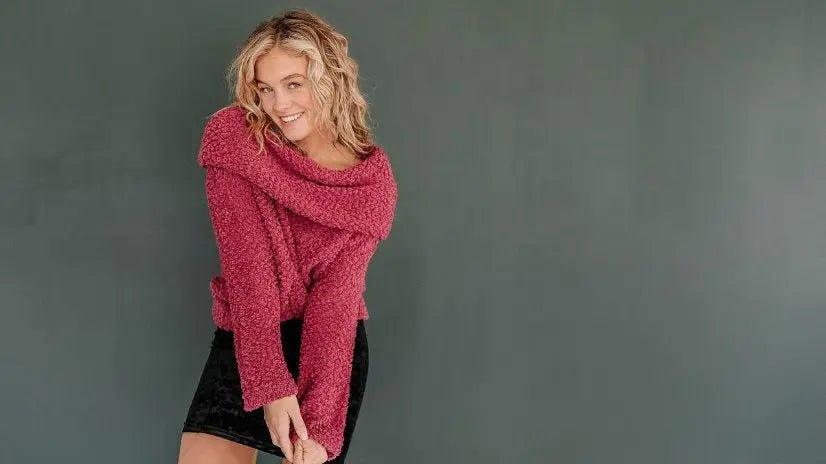 You can never have too many sweaters that you just want to stay snuggled in all day! We have a variety of different sweater styles - some that you can just throw on with leggings + some that you ca...
Read more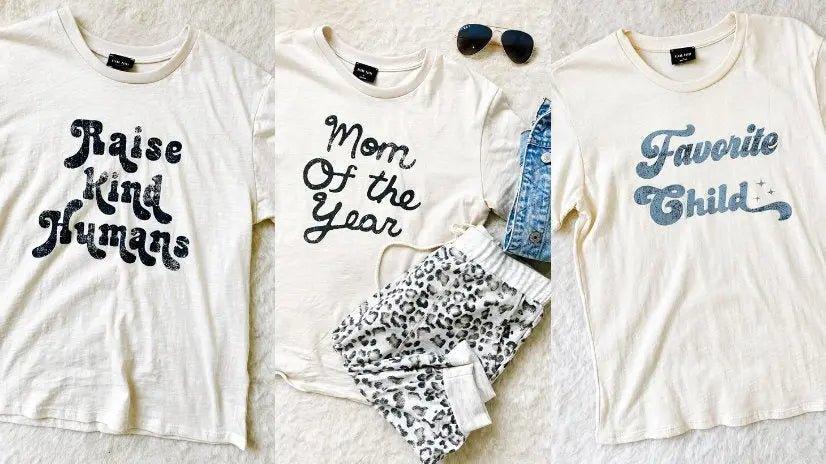 It's time to spoil all of those special mommas out there! Whether you like to give something simple like chocolate or go all out + get her a new outfit, we've got all the ideas for you! We're here ...
Read more