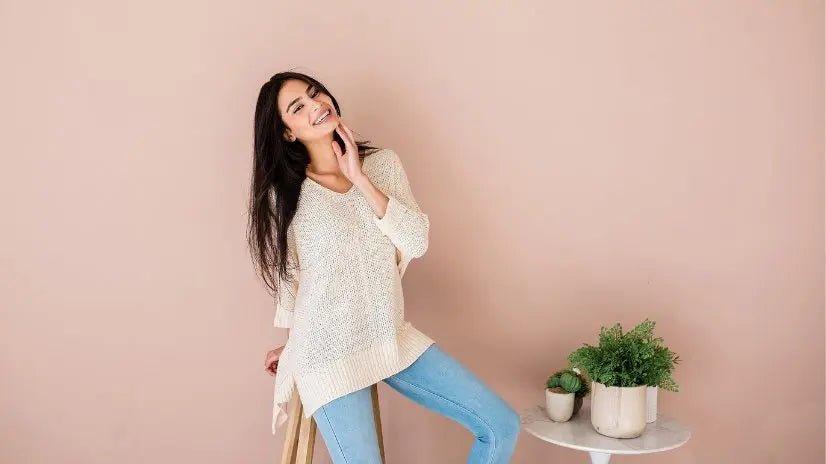 Sticking To The Basics
Having those basic, go-to pieces in your closet are an essential! These come in handy when you have nothing planned to wear and are just needing to throw something on - we all have those days! Whether you are going to lunch with a girlfriend or just running errands, we have a variety of basic tops that can be styled for an effortlessly, cute look!
The Casual Blouse
Our Best By Far Blouse is a top that can be taken from the office to dinner! This top is simple, yet so flattering + can be paired multiple ways. Pair with slacks + a flat for that business casual look or with denim + a peep toe bootie for dinner! Available in Green + Burgundy.
Best By Far Green Flounce Sleeve Blouse
Best By Far Burgundy Flounce Sleeve Blouse
Must-Have Sweater
Meet our best selling sweater, the Nadya! We bring back this sweater every year in multiple colors + it's always a favorite! The oversized fit + knit material makes this sweater so comfortable. We love this sweater paired with denim or leggings! Available in Cream, Green, Grey, Rust + Taupe.
Nadya Cream 3/4 Sleeve Hi-Low Sweater
Nadya Green 3/4 Sleeve Hi-Low Sweater
Nadya Grey 3/4 Sleeve Hi-Low Sweater
Nadya Rust 3/4 Sleeve Hi-Low Sweater
Nadya Taupe 3/4 Sleeve Hi-Low Sweater
Throw On + Go Cardi
A soft + stretchy cardi making it easy to throw on! Our Cozy Goals Cardi is a staple cardi your closet needs. It has an oversized fit with wide arm openings + pockets - what more could you want? Layer over a tank, short-sleeve top, dress, you name it! Available in Black, Lavender + Mocha.
Cozy Goals Black Knit Pocket Cardigan
Cozy Goals Lavender Knit Pocket Cardigan
Cozy Goals Mocha Knit Pocket Cardigan
All Occasion Blouse
The basic blouse that can be worn to any occasion! Our Sunday Brunch top will add some style to your outfit whether it's worn to lunch, the office or a day out with your girlfriends! Pair this with your favorite denim + a cute bootie or with slacks for the office! Available in Olive, Burgundy + Rust.
Sunday Brunch Olive Twist Front Blouse Top
Sunday Brunch Burgundy Twist Front Blouse Top
Sunday Brunch Rust Twist Front Blouse Top
The Everyday Cardi
The cardi you didn't know you needed! Our Arielle Cardi is the same material as our Nadya making it a favorite as well. This Cardi has that oversized fit making it easy to pair + throw on! Style with a cute graphic tee, a legging + a sneaker for a stylish look! Available in Seafoam + Natural.
Arielle Seafoam Half Sleeve Knit Sweater Cardigan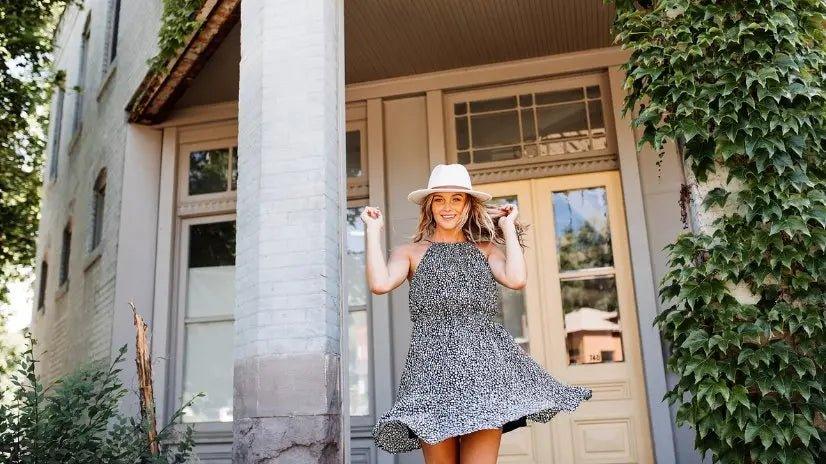 Casual Dresses
It looks like animal print is going to be the pattern of fall! Every new box of shipment that we receive seems to have at least one style that has animal print on it. This print is trendy + always ...
Read more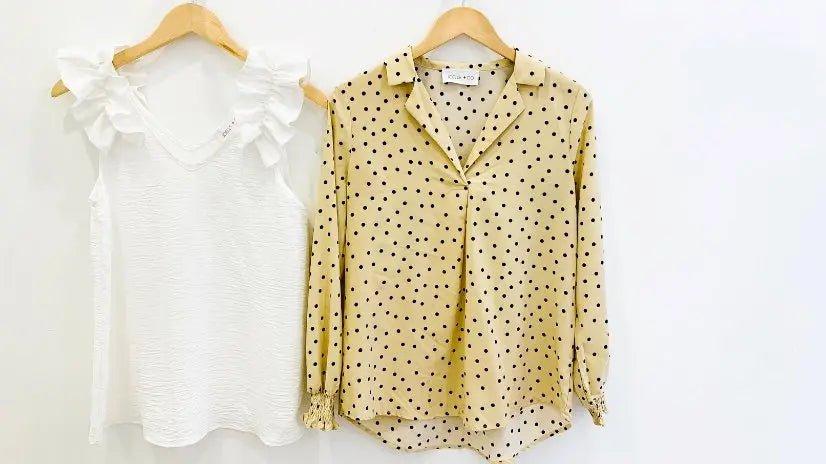 Chic Fashion
Whether you're spending your day at the office or going out for date night, a blouse is always a good idea! We have a variety of simple + stylish blouses for the new season. These tops are effortle...
Read more