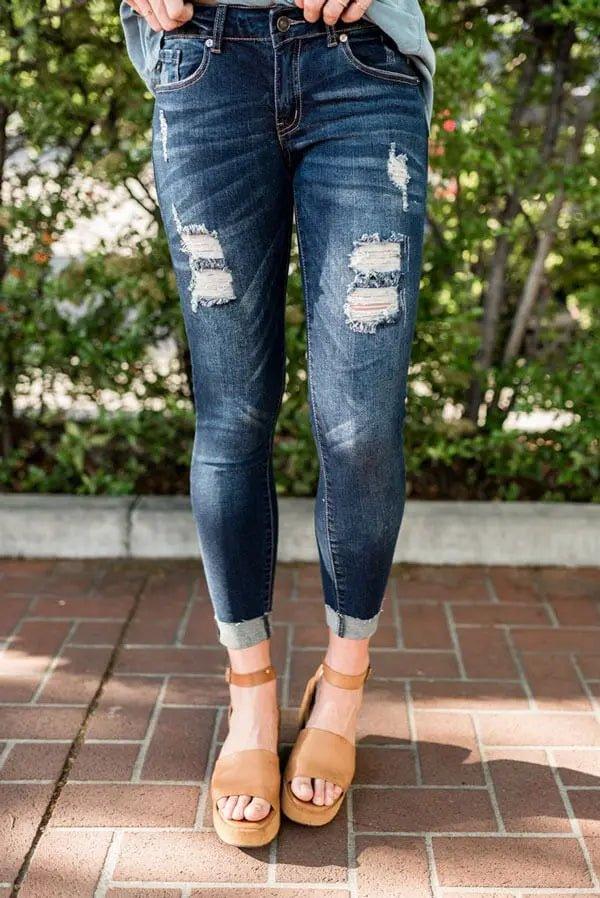 Top 6 Wardrobe Go-Tos For The Woman On The Go
Find Chic Clothing Online to Wear Daily
What's in a capsule wardrobe? The answer will depend on your lifestyle – perhaps you need to dress to impress, and perhaps you don't. Perhaps you're a practical dresser, and maybe, you're a trendsetter.
At JOELLE + CO, our sense of style is a blend of a few things: comfort, flexibility, versatility, and timelessness. The chic clothing we carry at our online store is always fit to wear when playing with your kiddo, running errands for the household, or treating yourself to a latte at the coffee shop. If that sounds a lot like your lifestyle, then check out our list of women's basic essentials you need in your capsule wardrobe!
1. Athleisure Pieces
Athleisure pieces, such as yoga pants, sweat-wicking tanks, sports bras, and cute sneakers are an absolute must for women-on-the-go. These pieces tend to be slimming, flattering and supportive in all the right places - great for when you need to wear practical clothing but still want a confidence boost! We love mixing and matching our favorite athleisure pieces with non-athletic casual pieces for a trendy look.
We stock chic clothing online that is perfect for those top-bun days, making it easy for you to find athletic wear you'll love. You can even dual-purpose your pieces and actually wear them at the gym or on the yoga mat, or feel free to wear them just to go out and get things done!
2. Distressed Jeans
While stretchy, flexible fabrics have an important place in our closets, we'll still go gaga for good denim! In particular, we love a good pair of distressed jeans because they're irresistibly stylish without ever getting in the way. They're also easy to style - they will always bring the best out of whatever top you wear with them, whether that's a cozy boutique sweater, cardigan, or simple but chic tank.
Whisper a loving goodbye to plain old jeans and look for your new favorite distressed pants at our chic online clothing collection – you may be surprised by how often you'll want to throw them on as part of your on-the-go momiform!
3. Relatable Logo Tees
Being a busy woman has its ups and downs, but just know that there are other women out there who can totally relate. If you like a little humor in your day, then relatable logo tees are essential to your basic women's wardrobe. Messy hair, don't care? Share that sentiment! Need more caffeine or a nice cuppa wine? The mamas in the back say "amen to that!"
Wearing a cute logo tee is a great way to get a few chuckles, boost your confidence, and remind yourself that even the busiest of days should be taken on with a light-hearted attitude. Check out chic tops at our online clothing selection often for new, one-of-a-kind graphic tees.
4. Shift Dresses & Tee-Shirt Dresses
There's no need to save dresses for special occasions, as there are plenty of styles out there that work perfectly for the busy every day! We're thinking specifically of shift and tee-shirt dresses, which both offer a roomy, unrestricted fit that's great for days when you've got plenty of walking (or relaxing) to do. They're super versatile, too – dress them up with accessories for a party-ready look or wear them alone to stay down-to-earth and always ready to run after your kiddos!
Head to JOELLE + CO for casual and formal dresses for all occasions. We don't only stock practical on-the-go dresses – we also carry flattering date night-worthy looks!
5. Cardigans
Cardigans are the best type of outerwear for on-the-go gals who must balance style with ease of wear. We love the open front design, which makes these pieces easy to shrug on or off in wishy-washy weather. We also love the generous length, which makes for a unique silhouette. Cardigans are easy to work into your unique sense of style, whether that's boho, earthy or girl-next-door. Pair them with virtually any casual dress or jeans-and-tee combo!
6. Baseball Caps
Baseball caps aren't just for baseball, and they're certainly not just for kids, either! It's the ideal hat for ponytail-wearing women, and it's one of the few fashion accessories that we always reach for, even when we're in a hurry. They keep the sun out of your eyes, the hair out of your face, and they're a very trendy accessory, to boot. Easily mask even the messiest of messy hair days in a baseball cap that you love. If you're a working woman, you know how frequently messy hair days happen!
Cute embroidered baseball caps are a favorite here. Get one for your hat rack, and get a backup hat to stash in your car so you're never caught unprepared for a bad hair day again!
What's In Your Capsule Wardrobe?
We can think of plenty more women's basic wardrobe essentials that belong in your capsule wardrobe – booties, pullovers sweaters, joggers, and tank tops come to mind – but the six listed above are the true style-savers we always go back to! Shop our chic clothing online to complete your wardrobe for this season.
Craving more tips? JOELLE + CO was founded by two inspired entrepreneurial moms on a lifelong pursuit for comfortable clothes we can get stuff done in. If you'd like advice on how to build your on-the-go or momiform wardrobe, please don't hesitate to get in touch with us today!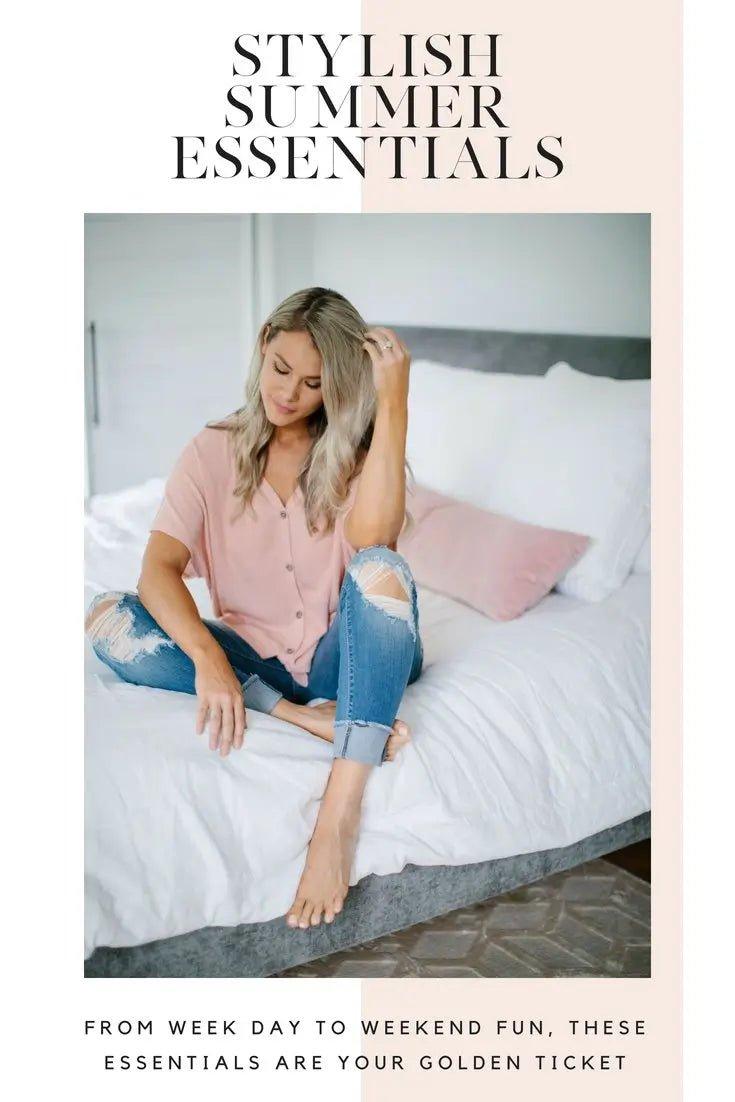 Chic Fashion
Every season you need your must haves and these stylish summer essentials are the golden ticket! What we love about these picks are that they can go from week day to weekend fun. No matter what you...
Read more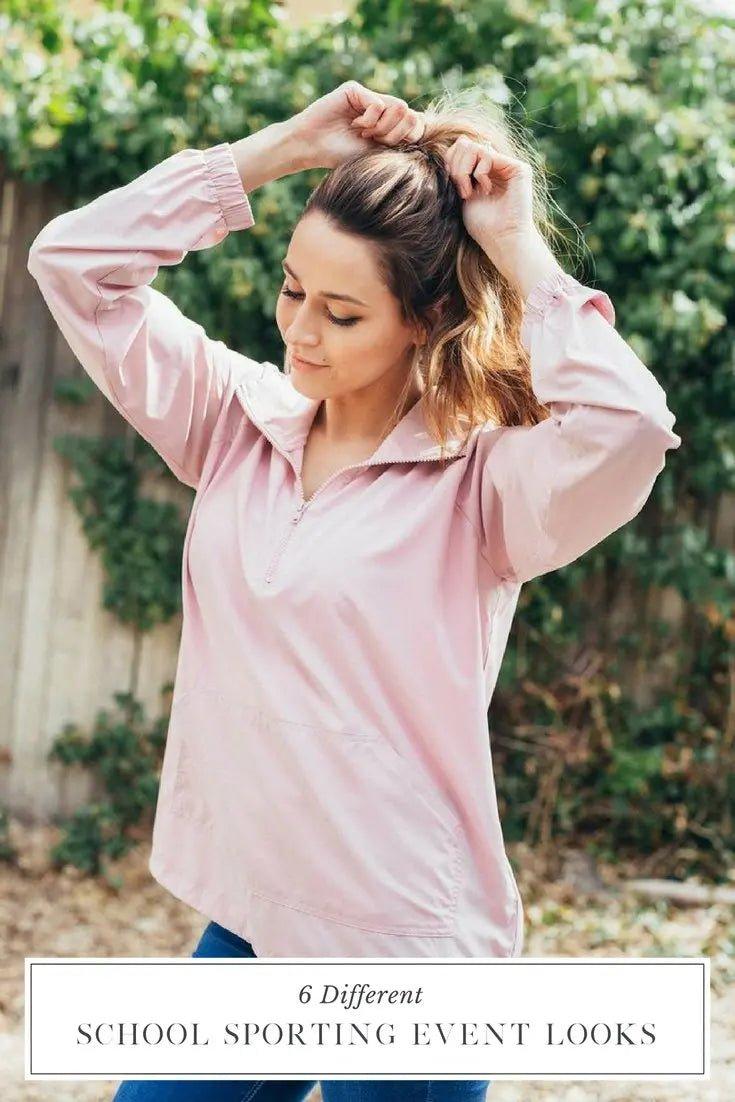 Athleisure Style
School sporting events are about to take over your life… Get those orange slices ready but most importantly be dressed in something you feel great in. Casual tops, work out gear, or distressed deni...
Read more