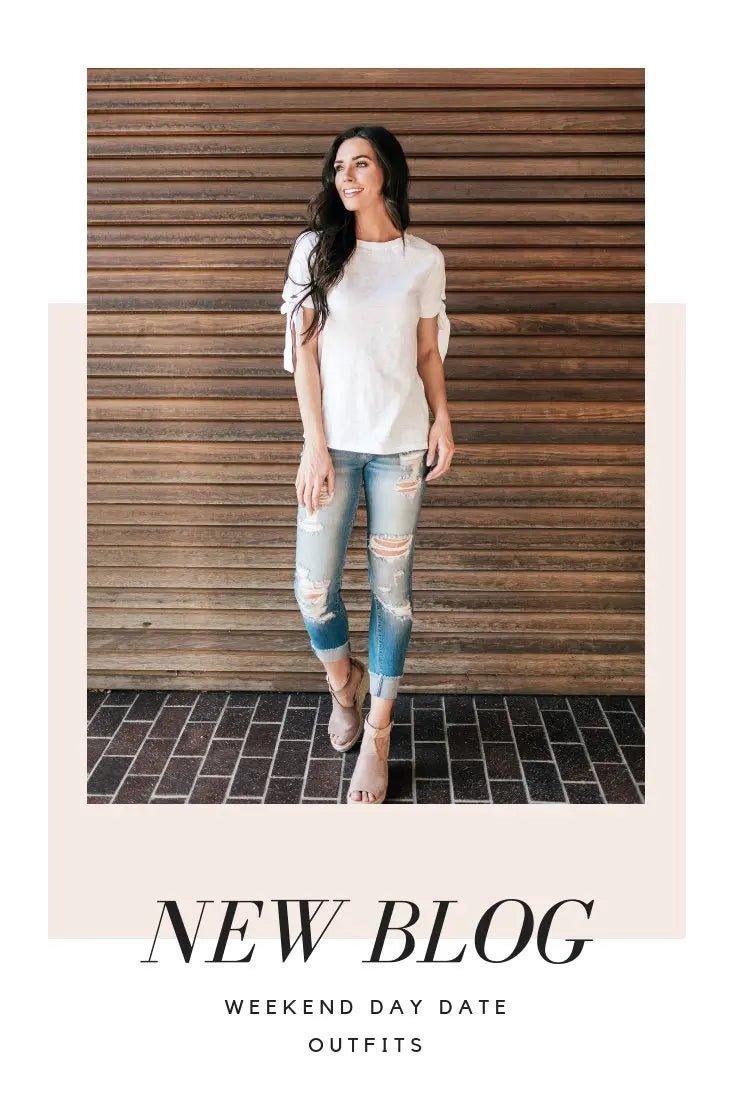 Weekend Day Date Outfits
Your weekdays are busy, full of chores, cooked meals, work, laundry, and picking up endless amounts of toys. Sometimes you have to stop and take time for you and your loved one, aka the hubby or significant other. Everyone looks forward to dates! Just the two of you with no distractions is nice and weekends are the time for that. To the parents and couples who have their next one scheduled, here are some looks so mom can be stylin' in weekend day date outfits!
Feminine Blouse
https://joelleandco.com/collections/tops/products/light-blue-pinstripe-floral-button-down-blouse?variant=7283342016535
Feeling feminine is always great for day dates. When it comes to a flirty style, the Light Blue Pinstripe Floral Button Down Blouse is a must have. From the light colors, airy feel, and floral, you'll turn on the charm. Pair with a denim skirt when it's sunny out to high waist denim and add a small knot in the front- plus we love pinstripe!
Midi Dress Stripes
https://joelleandco.com/collections/dresses/products/white-striped-short-sleeve-pocket-midi-dress?variant=12374278078487
We did mention we loved stripes! The White Striped Short Sleeve Pocket Midi Dress is always a top choice for date attire. A mod, contemporary feel in classic black and white is chic and polished. Have fun with your outfit and throw on cute, colorful tassel or pom earrings for a little pop!
Upscale Tee
https://joelleandco.com/collections/tops/products/white-slub-knit-tie-sleeve-top?variant=12291578232855
The White Slub Knit Tie Sleeve Top has endless outfit possibilities. The tie details to the side slits take a normal tee and turn it into a refined piece. High rise suede skirt to edgy moto pants, you can transform this top into your own personal style.
Sweet Florals
https://joelleandco.com/collections/dresses/products/floral-stripe-short-sleeve-maxi-dress?variant=7036535275543
Be sweet and endearing in the Floral Stripe Short Sleeve Maxi- yes more stripes! Something you can wear to a tea party turned adult version for date time, we are all for it! Blush and pink tones to grey stripes, you'll have cute pics from your outing!
Dressed Up Knits
https://joelleandco.com/collections/tops/products/oatmeal-waffle-knit-off-shoulder-top?variant=6975376392215
There are diverse ways to dress the Oatmeal Waffle Knit Off Shoulder Top. On a cool day, opt for jeans and heeled booties. For warmer days, denim shorts and wedges are ideal. Or you can be preppy, cute and style with a high waist flare skirt- score fashion points on your date!
Weekend day date outfits should be checked off your list. Any of these looks will keep you feeling great, looking great, and you'll enjoy a day with your other half. Cheers to your next outing!
Casual Dresses
Every woman should feel confident in the skin they're in and when wearing dresses, it gives you the feminine feel you always look for in fashion. The Dress Edit has all the essentials you need to b...
Read more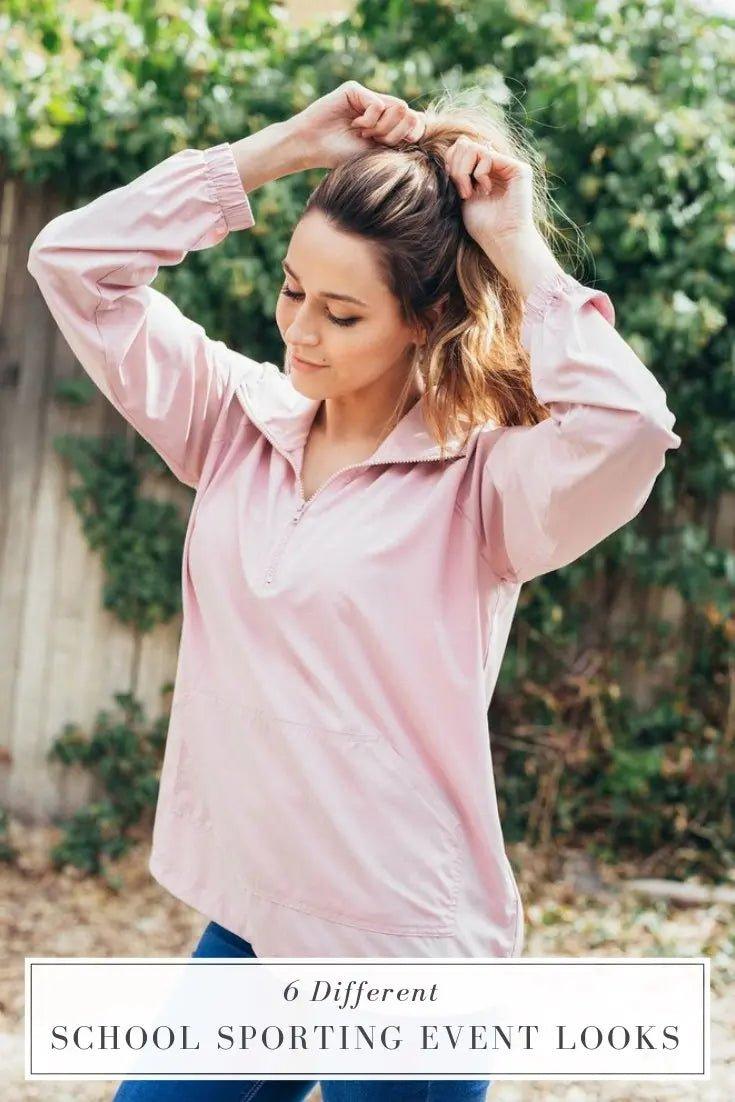 Athleisure Style
School sporting events are about to take over your life… Get those orange slices ready but most importantly be dressed in something you feel great in. Casual tops, work out gear, or distressed deni...
Read more