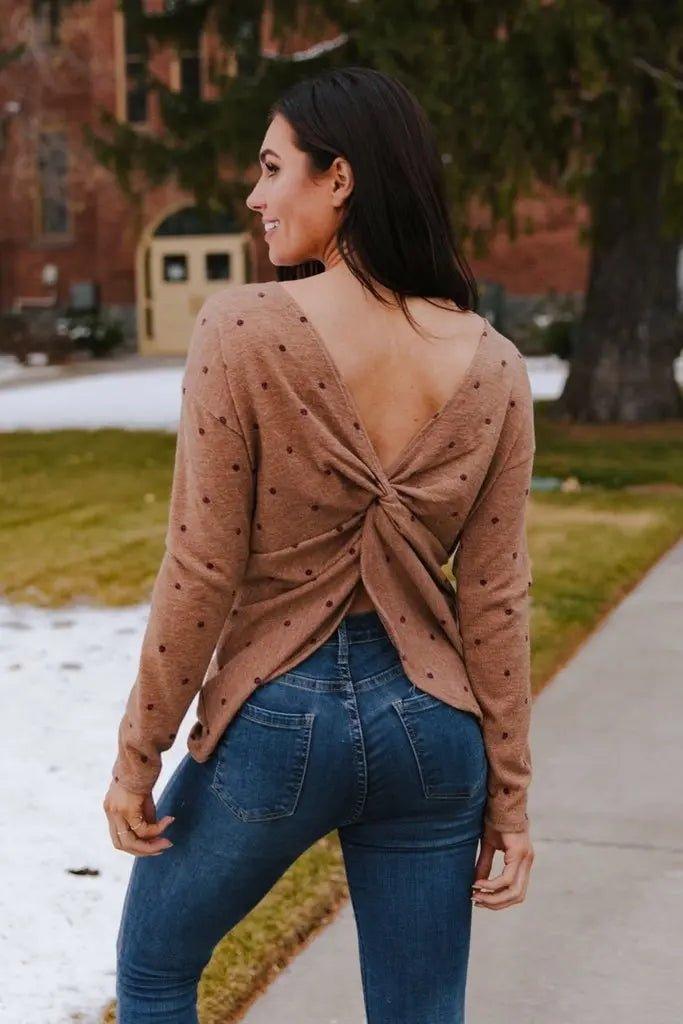 Comfortable Mom Looks for the Busy Mama
No matter what it might be, busy moms are always non-stop. Even with just a toddler, your day flies by and with more than one kid, your day is completely full. It's getting them ready for school, drop off, errands, grocery shopping, you name is, you're on the go! Joelle + Co caters to the moms out there so we put together a few styles to achieve comfortable mom looks for the busy mama!
Twist Back Tops and Polka Dots
Remain stylish in the Caramel Polka Dot Twist Back Top. An effortless long sleeve that you can throw on with jeans or leggings. Lightweight, comfortable, and cute, you'll always reach for this polka dot piece in your closet when you're in a rush. This top turns comfy into stylish, everyone will talk about this fun style at the next PTA meeting.
The Go to Fleece Legging
The Fleece Lined Leggings will be your best friend during colder days. Coming in a variety of colors, once you try one on, you'll want to buy more! They're versatility can be paired with everything. A sweater, knits, tee, jackets, you name it, these were designed for the busy mama! Soft fleece on the inside gets an A+!
Casual to Dressy Striped Midi Dress
You want to look cute but have no time to think about it, throw on the Navy Vertical Stripe Button Down Midi Dress. This is an easy dress to put on and go within a few minutes. It's cute with navy or white sneakers, slip ons, sandals, booties or heels. You can transform from day to night with a pair of heels in a matter of seconds even if your hair is in a messy bun!
Casual Striped Raglan Top
Moms on the go all need a top you can put on with it all. The Rust Striped Raglan Sleeve French Terry Top is that pick! Jeans, sweats, leggings, even shorts, nail the casual, comfy look with this stripes tee. You'll be forever thankful for tops like this when you have a packed day ahead.
Must Have T-Shirt Pocket Dress
There's no such thing as too many t-shirt dresses. You'll want to live in the Ivory Striped Side Pocket T-Shirt Dress. Flowy, slightly oversized, and the easiest thing to wear when busy but still look good, this is it! Any casual shoe goes well with this look! Wear it to sporting events with sneakers and a number jacket to be the cool mom!
Joelle + Co has so many options for all you busy mamas out there that there's no need to be scattered brain when finding something to wear. Being comfortable is number one, but looking stylish never hurt either, especially when you locked a look down in a matter of 5 minutes!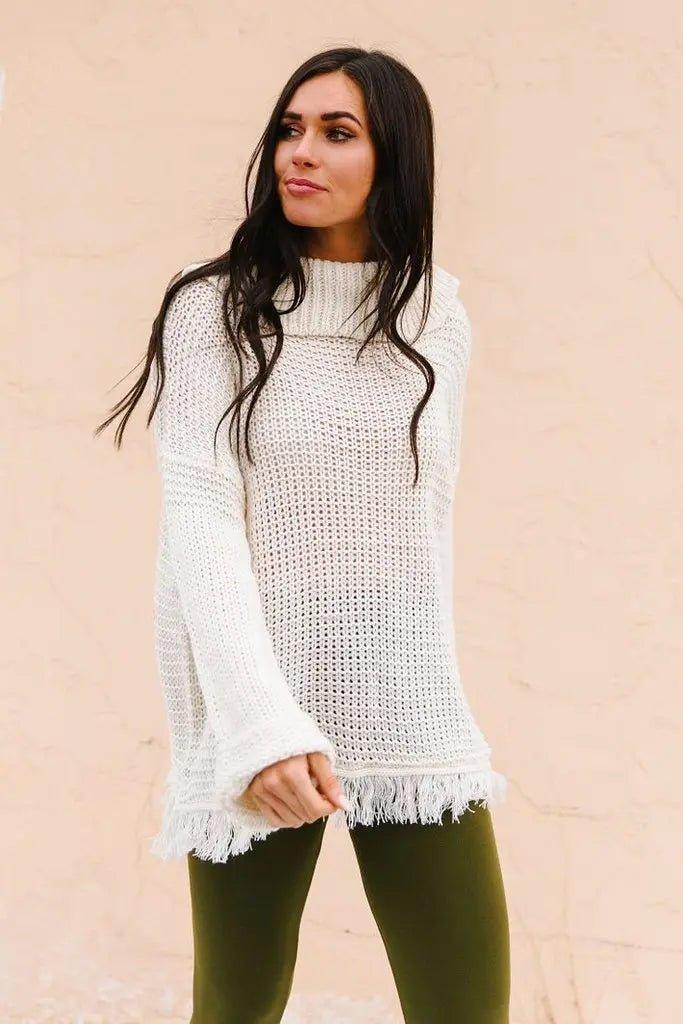 Casual Mom Looks
This cold weather is never fun but when you get an excuse to build your sweater collection, why not? We have a variety of sweater styles that fit your favorite boyfriend to skinny jeans for the New...
Read more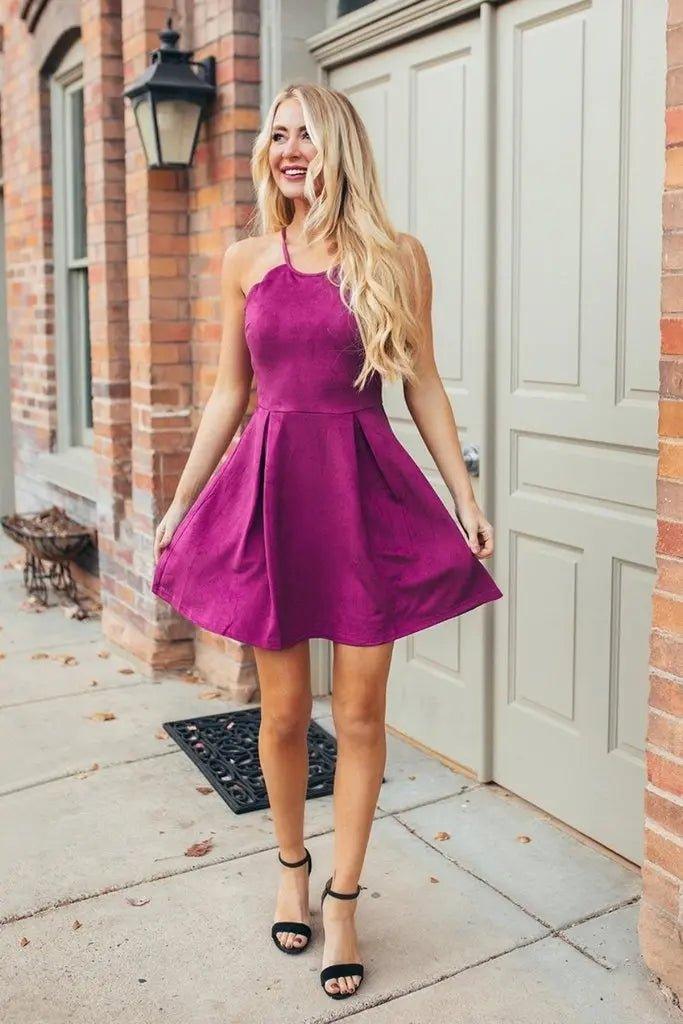 Casual Mom Looks
Happy almost Valentine's Day! We are getting prepped for eating tons of chocolate and a having few glasses of wine! Valentine's Day dinner dates are always ones we look forward to although it's cl...
Read more