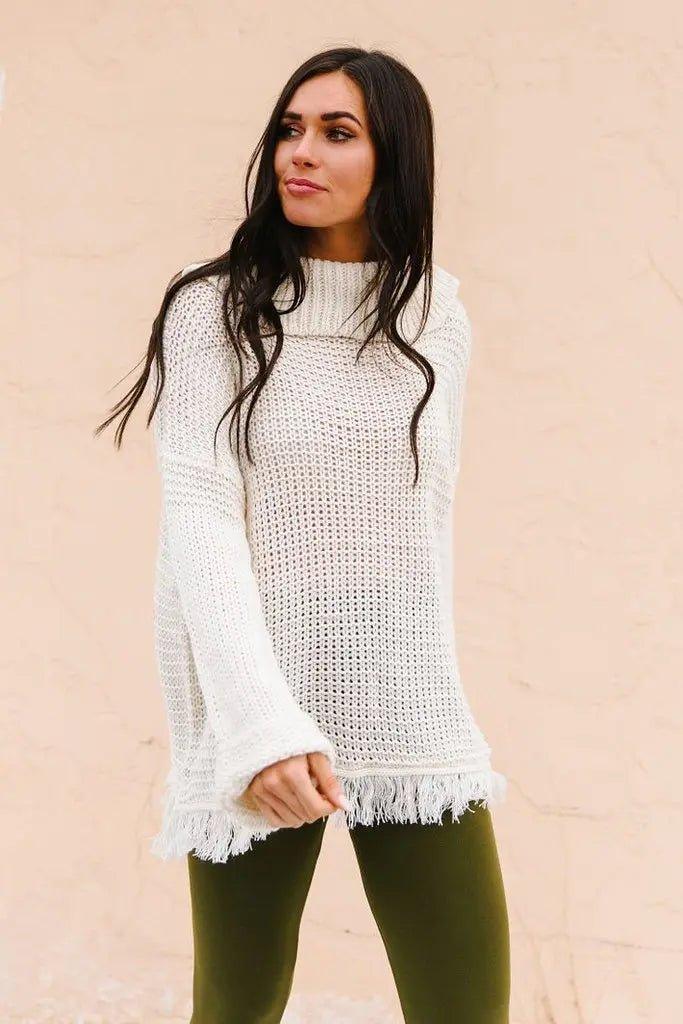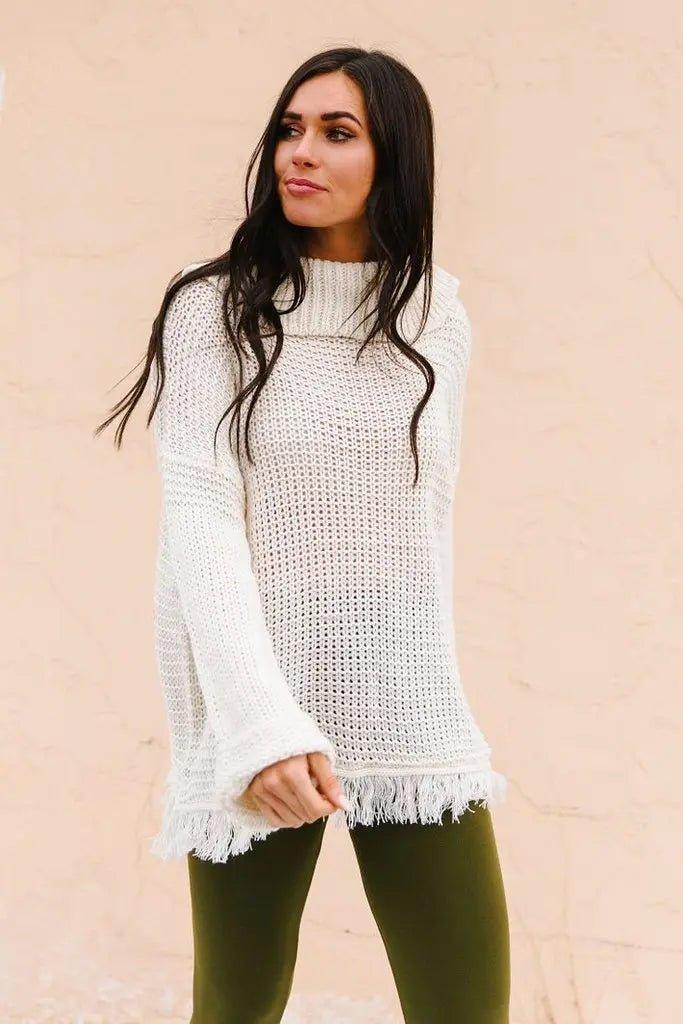 This cold weather is never fun but when you get an excuse to build your sweater collection, why not? We have a variety of sweater styles that fit your favorite boyfriend to skinny jeans for the New Year! Sweaters are a staple we never want to get rid of. Take a look at these sweater chic pieces you'll love for your wardrobe.
Frayed Turtleneck Sweater
The Cream Split Turtleneck Frayed Pullover Sweater is the neutral you need to be sweater chic! Frayed ends, split turtle neckline, style with other neutrals or go business casual with a pair of black trouser pants and loafers.
Sequin Marbled Sweater
Interwoven marble yarn with rust, burgundy, grey, and gold sequins, the Grey Marbled Sequin Detail V-Neck Sweater is a must have, not mention this color palette is amazing! The sweater you'll love to show off, the texture is seasonal appropriate! How can anyone say no to gold sequin?
Off-the-Shoulder Fold Sweater
Oversized coziness, our Grey Chenille Fold Over Shoulder Sweater is a charming one! The fold over neckline adds a trendy feel to a classic look. We love how you can instantly see the texture because it goes hand in hand with it being that comfortable. Pair with leggings, denim, or tights depending on your mood. Wear it to work or on the weekend, it's a great on the go and dress up design.
Colorful Color Block Sweater
Be bright and bold in the Bright Multi Color Block Cut Out Sweater. Light blue, green, orange, and navy all come together to create this sweater chic design. Cut out back detail, wear those cute brown booties and distressed jeans to complete your outfit of the day. You can always use a colorful sweater in your closet!
Fringe Wrap Sweater
Have a love for fringe? The Burgundy Long Sleeve Fringe Wrap Sweater gives you everything you need to become sweater chic. The wood button closure allows you to wear this drapes up or with an open front. A great light layer to wear at the office or when waiting in the carpool line at school!
Sweater chic is easy to achieve with our Joelle + Co styles! Make room because you're going to want to shop all these super cute sweaters plus more!
0 comments