DIY Summer Family Activities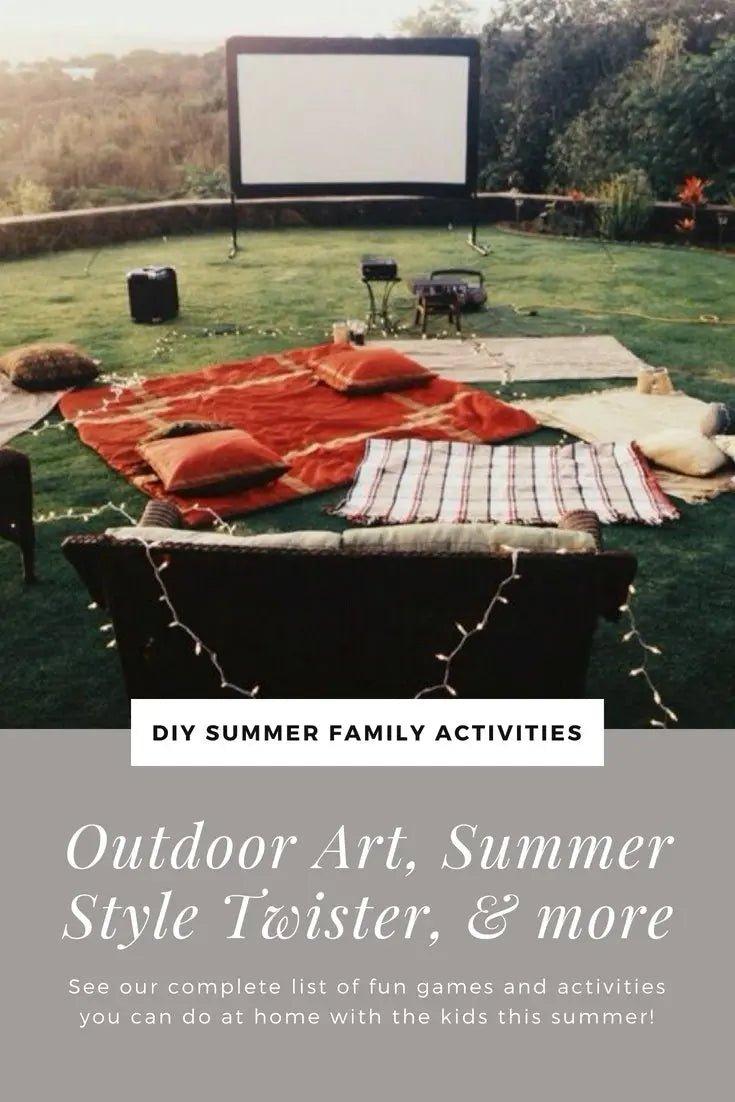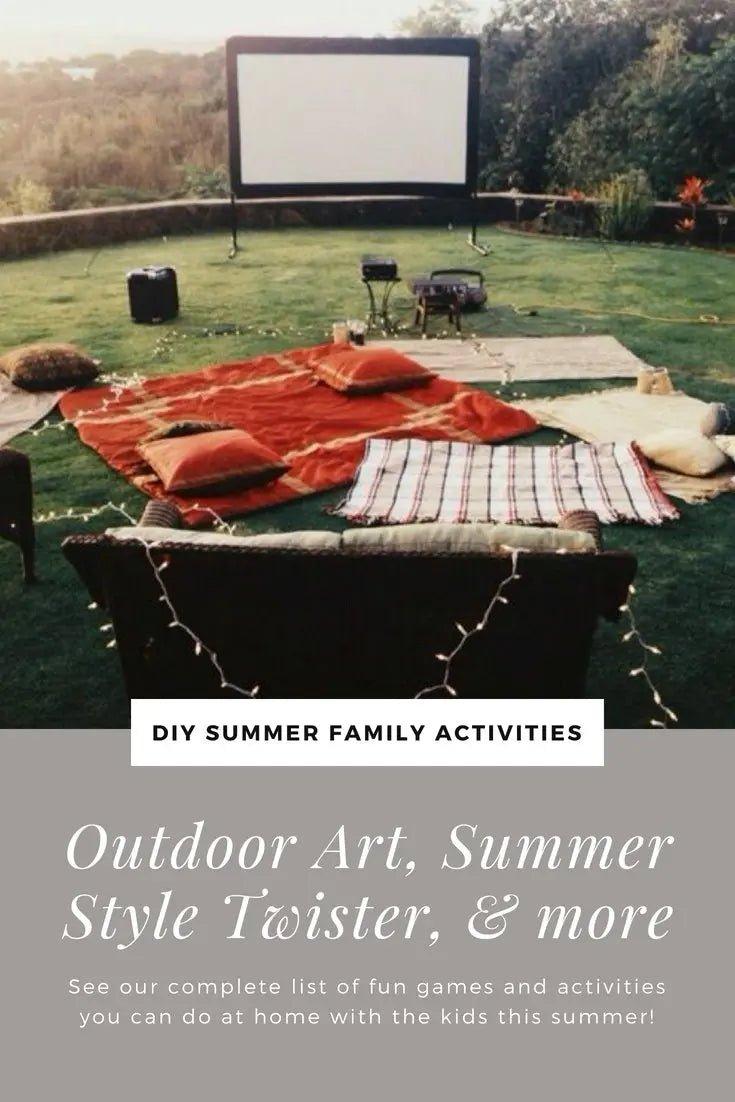 DIY Summer Family Activities
Schools out for summer! That means more mom and dad time to share with all the kiddos. The usual beach and pool days are tons of fun but why not get creative this time around? Since we love being a mom and sharing fun moments with our kids, we put together our favorite kid's DIY summer activities to give your family new ideas.
Outdoor Art
https://www.pinterest.com/pin/231865080798407710/
Arts and crafts has always been a favorite past time. Let the kids get messy all while creating little cherished moments to look back on in years to come. A new fun way to bring art to the backyard this summer is by making an outside chalkboard. It's super easy, dad knows how to put in a custom frame, and there you go! Not only is a chalkboard a great idea but even trying an outdoor easel for painting works as well. Most kids in a wide age range can enjoy drawing or painting their favorite things. Plus, it's easy for mom to clean up afterwards!
Outdoor Movie Night
https://www.pinterest.com/pin/157344580714355270/
Turning your backyard into an outdoor movie theatre is a new craze! While this is great for all ages, it's also fun to keep up all summer long. Hint, hint, it's also an excuse for mom to shop for outdoor furniture. Add hints of string lights for a little twinkle that your kids will love. This activity is also perfect when your kids have sleepovers, it'll be the talk of the classroom when fall comes!
Backyard Splash
https://www.pinterest.com/pin/157344580714355270/
Grab some PVC piping and get your DIY skills going! Creating a fun little water park in your very own backyard, yes please! Whether you have a slip 'n' slide or kiddie pool, you can put together many structures that will spout out water to cool off the kids on a hot sunny day. Super fun, creative, and another activity for all ages, this will be a summer to remember.
Homemade Games
https://www.pinterest.com/pin/570690584026646359/
Put your chalk to the test! For the older kids who love games, draw circles with different numbers where they can earn points. Kind of like ski ball combines with corn hole but instead of having a small bag thrown across the way, have each player stand on certain shapes and try to score the most points- all you need is an open driveway!
Summer Style Twister
https://www.pinterest.com/pin/85779567875403985/
Pull out the Twister board spinner but without the color coordinated tarp! For the big kids who love to play Twister, spray paint your own colored circles onto your grass. You can play the new version repeatedly while enjoying the outdoors of your own home. Don't worry, the paint will eventually fade away until you redo it again next summer. Your kids' friends will love this yard activity too!
Doing it yourself always has a satisfaction to it when accomplishing. Why not put things to the test this summer with fun DIY activities for your family? The backyard in your own home is a magical place!
0 comments