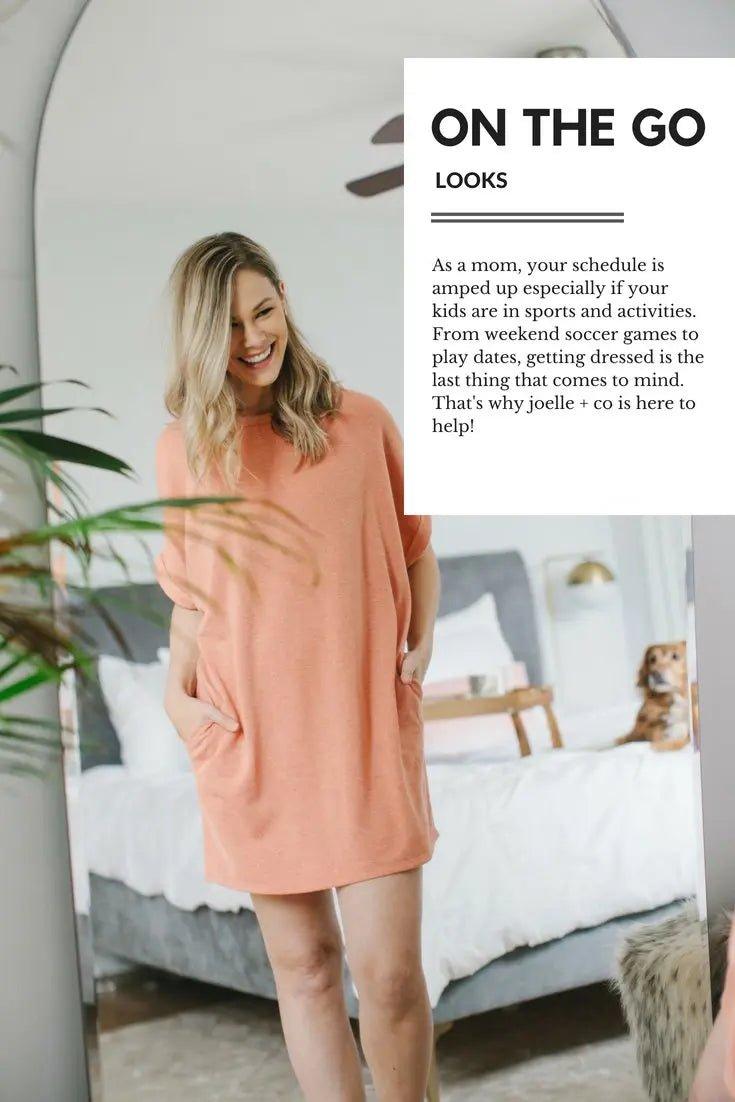 On The Go Looks
On the Go Looks
When spring and summer come to mind, as a mom your schedule is amped up more than usual. Especially if you have kids in sports and activities, you are always on the go. From weekend soccer games to weekly play dates, getting dressed is the last thing that comes to mind and that's why Joelle + Co is here to help. Instead of the usual frumpy sweater and yoga pants, we created a few picks for you to throw on and still feel cute! Here are looks you'll love for on the go!
Cozy Casual Tops
Even if you are just running an errand, the Black Striped Side Knot Top is comfy, casual, and cute. Every mom needs that top to throw on when in a rush and this is it! The soft fabric in the stripe pattern is just what you need to spice up denim or leggings. You can shop this cozy look here: https://joelleandco.com/collections/tops/products/black-striped-side-knot-top?variant=2943969001495.
Mom Shorts
We wanted to give mom shorts a classic look that still shows off how trendy you are! Our Distressed Midrise Boyfriend Denim Shorts mean business. https://joelleandco.com/collections/bottoms/products/distressed-midrise-boyfriend-denim-shorts?variant=6975427575831 As you can see, there's distressed details on the front and back and they fit perfectly to wear you can still cheer at all soccer games and feel comfortable.
Oversized Dresses
We wanted to give the option of a dress that you slip into without a fuss and take on any task. The Salmon French Terry Pocket Short Sleeve Dress gets heart eyes! Not only is it completely adorable on but it's slight oversized fit is what every busy mom needs. Pair it with cute sandals or sneakers and you'll look like a boss mama who is ready for the day! Shop this colorful look: https://joelleandco.com/collections/dresses/products/salmon-french-terry-pocket-short-sleeve-dress?variant=7101457793047.
Comfortable Joggers
Have you ever wanted to go to the store with your pajama pants on? The Navy Stripe Casual Jogger Pant is the new look you'll feel like you never changed out of your pj's. Adjustable, drawstring waist, throw on a tee and sneakers to complete your ensemble. Stripes are always in style and these pants are going to make an often appearance when you are go, go, go! Grab a pair, https://joelleandco.com/collections/bottoms/products/navy-stripe-casual-jogger-pant?variant=2943832653847.
At Joelle + Co we have so many options for on the go looks that these are just a few favorites. We always want you to have the best style staples that make you feel comfortable and still stylish because busy moms are the best! Being in a hurry doesn't mean you can't pull an outfit together in less than 5 minutes!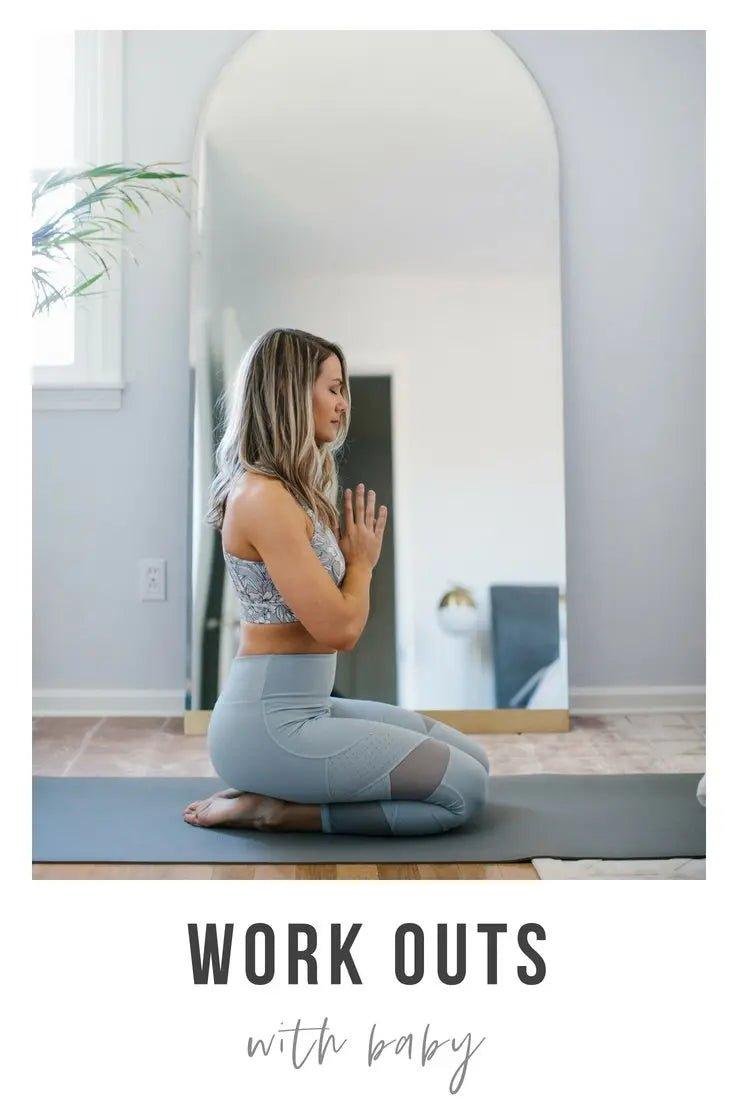 athleisure
Let's face the facts, being able to go to the gym when having a baby, toddler or a few kids is close to impossible.  Not only are these easy to do with your baby but we also want to show off some p...
Read more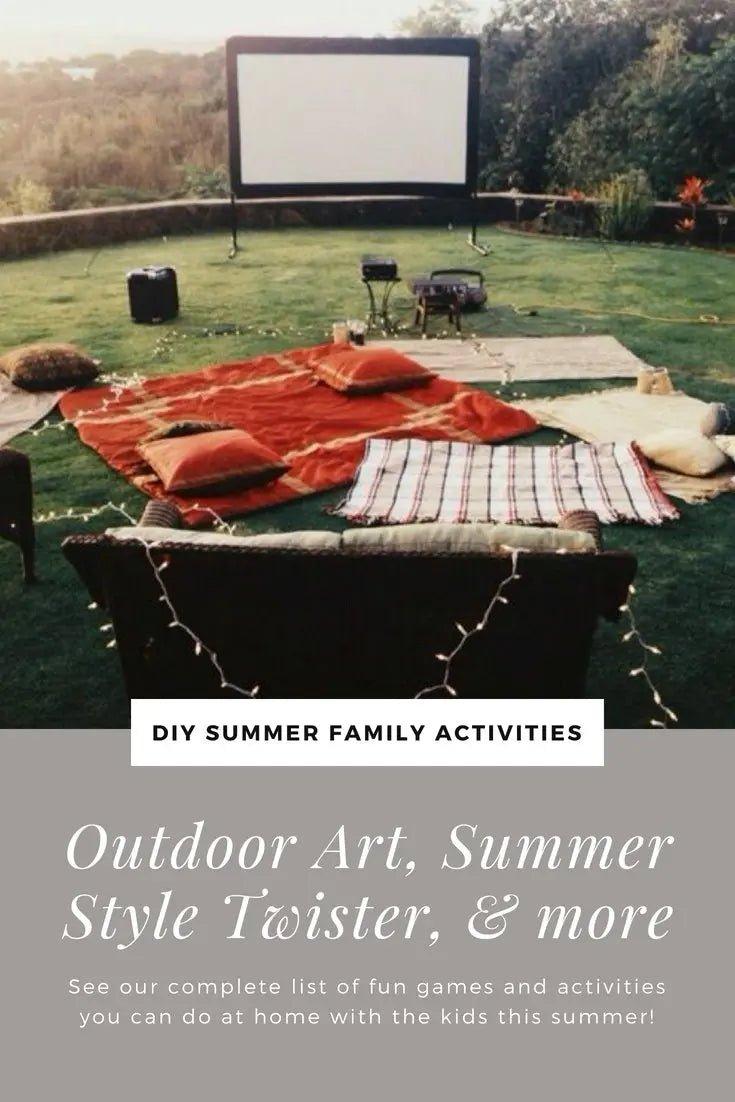 Activities For Kids
From outdoor art to summer style twister in your yard, we put together a list of fun DIY summer family activities to keep the kids busy and let mom and dad have fun and get creative!
Read more