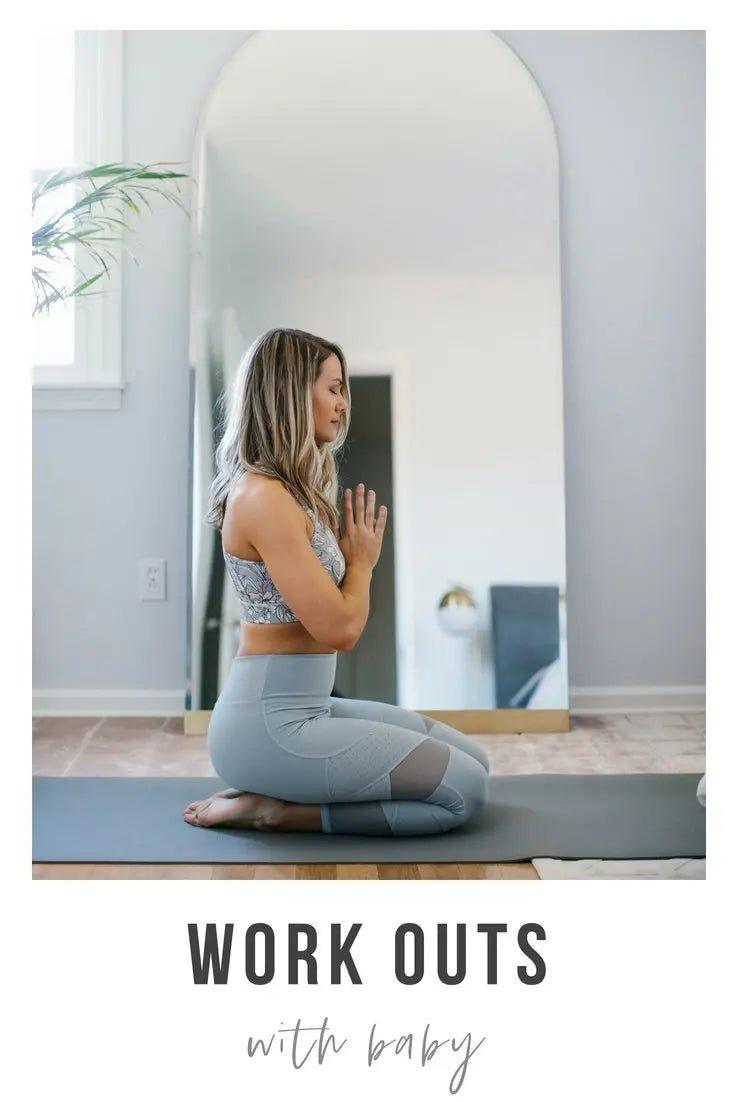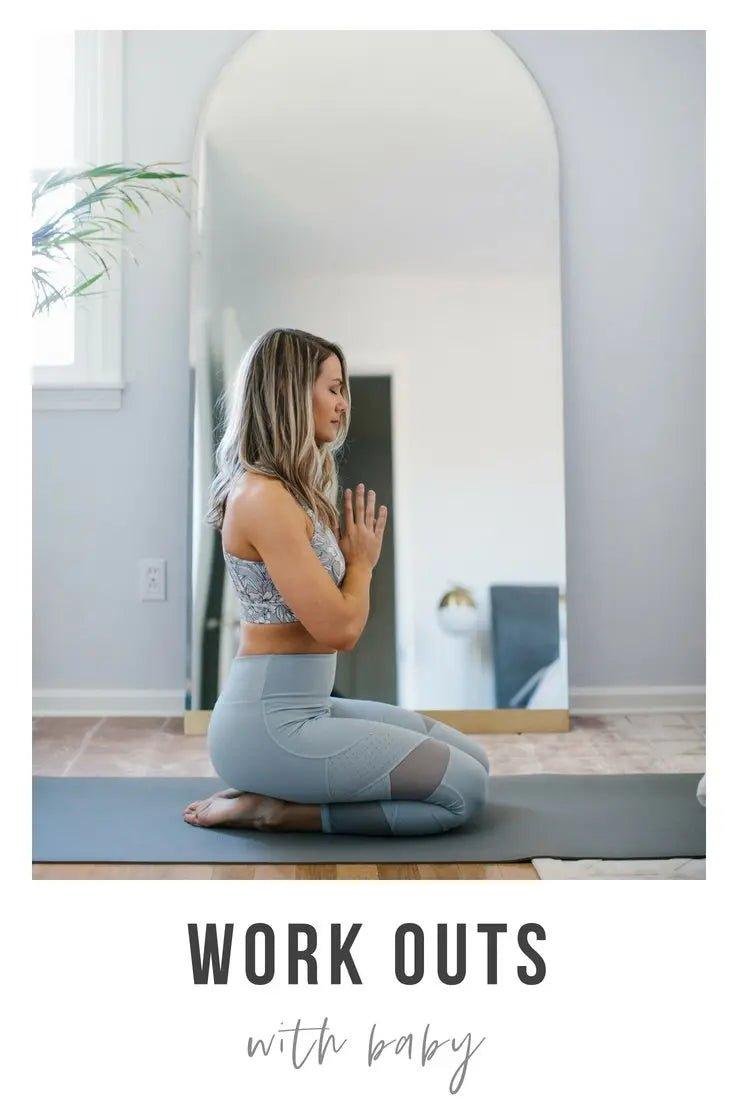 Workouts with Baby
Let's face the facts, being able to go to the gym when having a baby, toddler or a few kids is close to impossible. Yes, there's daycare at most gyms but in reality, there is not enough hours in the day to make the trip with kids in tow. Since everyone's reaching fitness goals for summer, we decided to put together a little workout list for all you mama's! Not only are these easy to do with your baby but we also want to show off some pieces from our Joelle + Co athleisure collection #fitmom!
The Baby Squat
Easy, effective, and you can ditch those weights! If you have a child you can carry, most likely babies to toddlers, hold them and do some standing squats. For the babies, if you have a carrier like a Baby Bjorn then you are covered! Your child will help you shed a few extra calories while squatting and working out your bottom and legs. The best part about this exercise is that you can do it anywhere. Living room, backyard or out at the park, the baby squat is mobile.
Squat it out with our Black Crisscross Cutout Leggings. Take a look at the ankle detailing, https://joelleandco.com/collections/athleisure-1/products/black-crisscross-cutout-leggings?variant=2965846523927. What is great about these is that you can wear them even when you're not working out and still look cute and casual!
Strollers and Legs
The best part about a stroller is that of course it moves! Strap in your baby and head for a run! Especially with spring and summer, being outside and staying activity is a refresh. You can also use the stroller to do walking lunges. Lunges are a great leg workout you can do around the neighborhood. If you have hills in your neighborhood, challenge yourself! Do a few times of up and down will work out those leg muscles.
If you love your baby and me outside workouts we found your new favorite essential! The Mint Flowy Mineral Wash Athletic Tank will compliment all your fitness ventures. Effortless athleisure style done right, you can wear this tank all day long. Fall in love, https://joelleandco.com/collections/athleisure-1/products/mint-flowy-mineral-wash-athletic-tank?variant=7284220493847.
Alphabet Abs
Ab workouts are easy to do while watching baby. You can have them sit on your belly or in your arm vicinity where they'll just be hanging out right next to you. Lying flat on your back lift your legs and with feet together draw out the ABC's. Keep things slow and steady to really feel the burn. An alternative ab workout with baby is doing normal sit ups while baby sits on you- it still targets the belly area and you get to entertain your cutie!
Keep your ab workouts in bloom with the Poppy Print Cross Back Sports Bra. The criss cross back detail with cutout will have you feeling like a true fit mama! A feminine accent to your everyday workout look! Get this flower power piece: https://joelleandco.com/collections/athleisure-1/products/poppy-print-cross-back-sports-bra?variant=7284214333463.
With this little workout list, we hope you get in some calorie burning time with your little one! You can shop our full athleisure collection here: https://joelleandco
0 comments