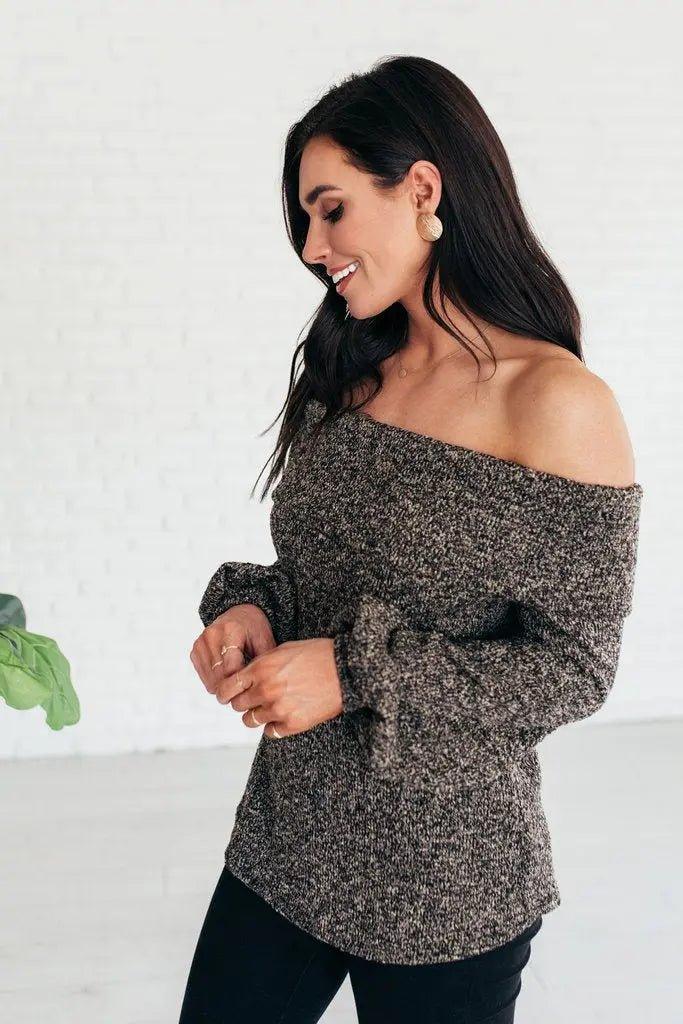 Knits We Love
Still being into the winter season, wardrobe wise, knits come in handy. Knits are an essential when it comes to preparing outfits for the season and plus, they are effortlessly chic! You never know when you need a knit design for a specific occasion or you just want to warm up your clothing choices. At Joelle + Co we have knits we love that should be in everyone's closets. Take a look at our super stylish, super cute knit styles.
Winter Chic Off-the-Shoulder Marble Knit Sweater 
Anything that has to do with off-the-shoulder and knit is a yes in our book! Fall in love with the Oatmeal Marbled Off Shoulder Knit Sweater. A sweater you can wear to work, on a date, basically for any type of outing. The billowy sleeves make it that much trendy!
Cold Weather Approved Knit Turtleneck
This next knit we love is a show stopper. Although it's a dress, the Camel Sleeveless Turtleneck Ribbed Knit Dress was designed for the cold weather. Layer with a leather jacket and heel sock booties, or throw on sheer black tights underneath, either way the silhouette flatters anyone who puts it on!
Trendy Lurex Knit Romper
Have a fun night ahead? This knit is all about dancing the night away! Those cute black heels you have, have been waiting for the Black Lurex Knit Halter Romper. Light weight is always on the plus side for an ootd that involves dance moves! Pair with gold jewelry to complete your look!
Sweater Weather Mock Neck Olive Knit
If you're a sucker for chunky knits, then the Olive Two-Tone Mock Neck Knit Pullover Sweater is to die for! First off, we love olive, second this pullover has a two-tone texture, bell sleeves, and a turtleneck to define winter style. All you need if your skin jeans and boots!
Casual Cute Olive Knit Vest
A light layer for those chilled but not too cold days, you'll instantly enjoy wearing the Olive Boucle Knit Zip Up Vest. Zip up vest with collar, you can layer over long sleeves for days- it's even cute with a simple long sleeve dress and leggings. This knit we love also shows off texture!
Whether you're taking your knit to the streets, the office, or a fun evening, the knits we love are for it all. Feel snug in our pullovers but sultry in our lurex knits, either way, knits are trending and we always want you ahead of the game!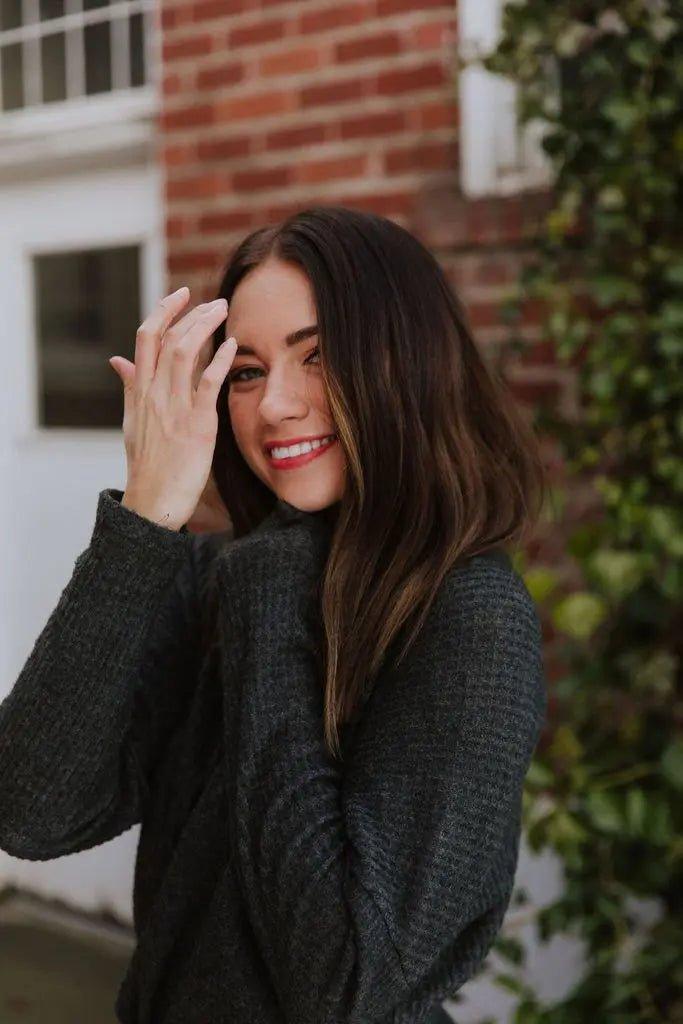 Casual Outfits
 For those who work from home, or it's your day off any you just want to look cute in cozy clothes, our around the house attire was made for it all.  Joelle + Co wants you to be able to lounge on t...
Read more